Lee Min-ho, Suzy Bae Split: Park Shin Hye's Ex Moving To Japan For Good? 'City Hunter' Actor Cheated With Jun Ji Hyun?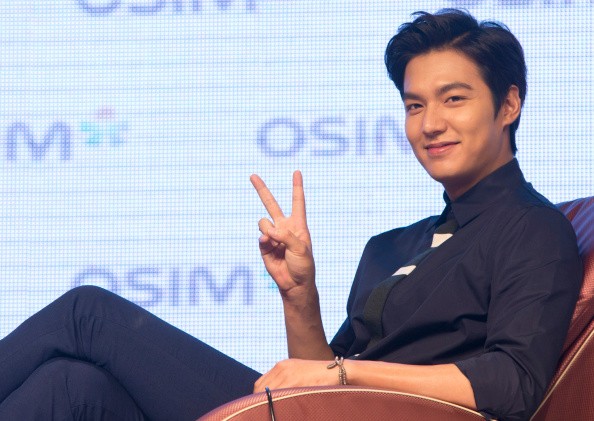 Lee Min-ho and Suzy Bae split rumors have been making it to the headlines for quite some time now due to various reasons. Now, new reports are claiming that the breakup of "The Legend of the Blue Sea" actor and the "Dream High" actress is confirmed after it has been said that the former is going to transfer in Japan.
YIBADA has suggested that Lee Min-ho, along with Jang Geun Suk, is going to migrate in Japan following the Korean superstars' interview with a Japanese magazine. Because of this, fans cannot help but wonder if the "City Hunter" actor and Suzy Bae could have really ended their relationship already.
Reports about Lee Min-ho and Suzy Bae split sparked after it has been confirmed that the "Boys over Flowers" actor is confirmed to serve in the military for two years. According to reports, if the rumored ex-boyfriend of Park Shin Hye starts his military service, then there is a huge possibility that the two might end up into a tragic breakup.
There were even claims saying that Lee Min-ho and Suzy Bae have decided to split up after the latter got so jealous of the actor's romantic scenes with Jun Ji Hyun in the successful "The Legend of the Blue Sea" series. Sources have even claimed that "The Heirs" actor and the "My Love from the Star" actress have gone to a secret trip together, which totally infuriated the "Big" star.
Korea Portal has previously reported that Suzy Bae is not, at all, pleased with the possibility of Lee Min-ho and Park Shin Hye's reunion in "The Heirs" Season 2. This, according to rumors, is among the reasons why the A-list couple has decided to end their romantic connection.
While these split rumors could possibly be true, neither Lee Min-ho nor Suzy Bae has confirmed anything as of yet. So, fans should take everything with a grain of salt until it has been proven true and correct.
As for Lee Min-ho's rumored transfer in Japan, YIBADA has made it clear that the boyfriend of Suzy Bae is just set to grace a cover of a Japanese publication and that the "Personal Taste" actor is not moving at all. Stay tuned to Korea Portal for the latest news and updates about the supposed split of Lee Min-ho and Suzy Bae!
© 2023 Korea Portal, All rights reserved. Do not reproduce without permission.