Lee Min-ho, Suzy Bae Split Caused By Park Shin Hye's Return In 'The Heirs' 2? 'Big' Actress Angry With Jun Ji Hyun?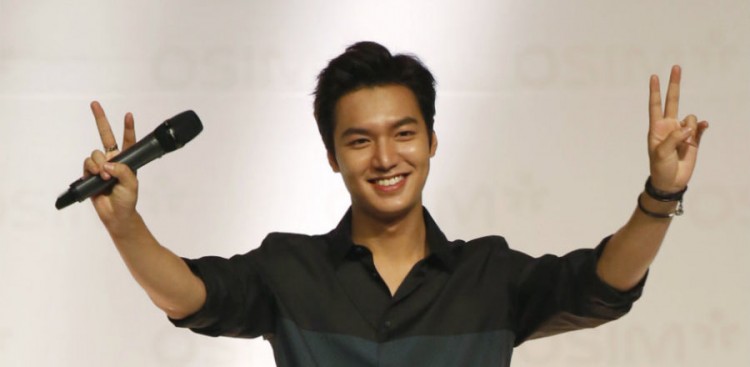 Lee Min-ho and Suzy Bae dating reports have become rife since the "Legend of the Blue Sea" actor and the "Big" actress started dating. However, new reports are claiming that Park Shin Hye is causing so much trouble between the couple as she is reportedly set to be reunited with the "City Hunter" actor in "The Heirs" Season 2.
YIBADA reported that Lee Min-ho and Park Shin Hye are reuniting in "The Heirs" Season 2. According to the news outlet, fans of Suzy Bae's boyfriend and his rumored former girlfriend are insisting that the two should reunite for the sequel of the hit TV series.
It has been said that avid followers of Suzy Bae's boyfriend, Lee Min-ho, and Park Shin Hye have been reminded of their hit tandem after the two superstars have been proclaimed as the top actor and actress in South Korea. As per YIBADA, the results were based on a survey conducted by the Korea Creative Content Agency, participated by more than 4, 700 respondents who live in the country.
Because of this, fans cannot help but wonder if there is still a possibility for Lee Min-ho and Park Shin Hye to be reunited via "The Heirs" Season 2. While there is a chance that these speculations could be realized in the future, it should be noted that neither Suzy Bae' boyfriend and the "You're Beautiful" actress has confirmed anything as of yet.
Therefore, fans of Lee Min-ho and Park Shin Hye should take these reports lightly and wait for official statements from both parties. Meanwhile, Korea Portal has shared there were rumors spreading and claiming that the "Legend of the Blue Sea" actor has already broken up with Suzy Bae.
Speculations have it that Suzy Bae got infuriated after learning that Lee Min-ho and Jun Ji Hyun reportedly had a secret travel together. This, according to rumors, had caused their breakup later on.
Though these reports could be true, Korea Portal would like to emphasize that neither Lee Min-ho nor Jun Ji Hyun has confirmed these breakup reports; so, fans should take everything with a grain of salt until it has been proven true and correct.
© 2023 Korea Portal, All rights reserved. Do not reproduce without permission.