Ji Chang Wook Joins 'Be Careful Of This Woman': What To Expect From 'Healer' Actor's Role In SBS Drama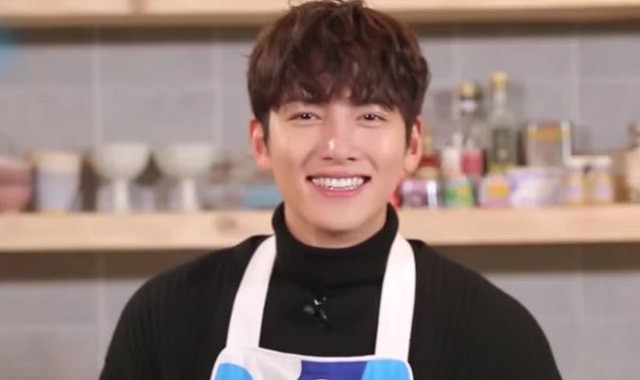 Ji Chang Wook is set to make his small screen comeback in the upcoming series "Be Careful of this Woman." Avid fans of the South Korean star are expecting to see exciting and new things from the "Healer" actor given his confirmed participation in the said SBS drama.
Loyal Ji Chang Wook fans have been hoping to see the actor appear in another drama after the successful run of the tvN action series "The K2." News of the actor receiving a casting offer to join the upcoming drama "Be Careful of this Woman" even became viral. Recently, the "Healer" star's involvement in the said SBS series was confirmed by his agency, Glorious Entertainment, Korea Herald reported.
Described as a romantic comedy set in the legal world, the upcoming SBS drama will also contain several suspenseful and thrilling scenes. Ji Chang Wook will portray the genius Ji Wook, a prosecutor from the public attorney's office who gives up his job to become a private lawyer. The said character excels in sports, music, math and other skills, but his life will become complicated after getting involved in an intriguing case with the female lead Bong Hee, a Taekwondo athlete turned judicial apprentice.
Meanwhile, viewers can expect to see Ji Chang Wook with less fighting scenes in "Be Careful of this Woman." However, "The K2" actor might need to display some of his action skills given his character's plight of evading the murderous attempts of an amnesiac villain.
The "Fabricated City" star's lawyer role in the upcoming SBS drama will be a welcome change for Ji Chang Wook. Given the physical strain that he had to go through for his previous TV dramas where he portrayed a spy-like night messenger and bodyguard in "Healer" and "The K2," respectively, the actor earlier admitted that he would like to steer clear of action roles in future drama projects.
The actor told local reporters during the press conference for "The K2" that he will never do another action drama again, All Kpop quoted Ji Chang Wook as saying. He even described the said tvN drama as his hardest project given the challenges of preparing for the action scenes, coupled with some of the injuries that he sustained while filming.
J Chang Wook's new drama "Be Careful of this Woman" is expected to premiere in May. The new SBS drama will replace the 30-episoder series "Saimdang, Light's Diary."
© 2018 Korea Portal, All rights reserved. Do not reproduce without permission.