Nintendo Switch Newest Games Now Available On eShop, Including 'The Birth Of Isaac: Afterbirth+' & 'Little Inferno'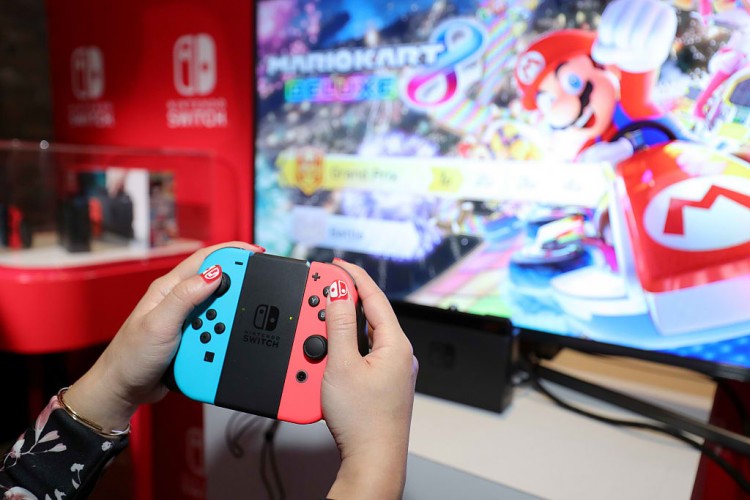 The Nintendo eShop added four new games on the newest Nintendo Switch console. Two weeks after the new console was launched, new games are added every week to give gamers more gaming experience with the Switch.
The four new games for the Nintendo Switch console are; "The Binding of Isaac: Afterbirth+," "Human Resource Machine," "Little Inferno," and "World of Goo." Most of these new games are initially launched on the other gaming consoles before and just adapted to support by the two-week-old switch console.
"The Binding of Isaac: Afterbirth+" is the highlight game among this week's newest games for Nintendo Switch console. You can have this game thru online for $40 USD. According to BGR report, this game is also available at retail stores with same suggested retail price on the online store or eShop. Also, there are a few freebies included when you purchase the "Afterbirth" game, like stickers and booklet.
The three other games; "Human Resource Machine," "Little Inferno," and "World of Goo" are all now available to play in Nintendo Switch at $10 USD each. However, despite that these games are listed on Nintendo's website, they don't appear live on the eShop yet, as Game Spot noted.
As of now, there are already more than 20 games you can play on the new Nintendo Switch console; the first nine launching games, the eight games recently added last week, and this week's four additional new games. It has just been two weeks since it was launched to the public and yet, gamers can now enjoy plenty of game' choices on the table.
Despite the games already supported by Switch, there are newer games scheduled for the console coming this year, such as; "Mario Kart 8 Deluxe," "Super Mario Odyssey," "Splatoon 2," and much more. The Nintendo Switch console launch is undoubtedly successful with the thousands of good reviews from gamers around the world. And for those who still haven't experienced the new Switch gaming, you can have it for $300 USD in different stores worldwide.
© 2023 Korea Portal, All rights reserved. Do not reproduce without permission.