Sandara Park, G-Dragon Relationship: BIGBANG Member Using 2NE1 Singer For Imminent 2017 Comeback? 'Fire' 'GOOD BOY' Hitmakers Confirmed Dating, 'Daragon' Real? [RUMORS]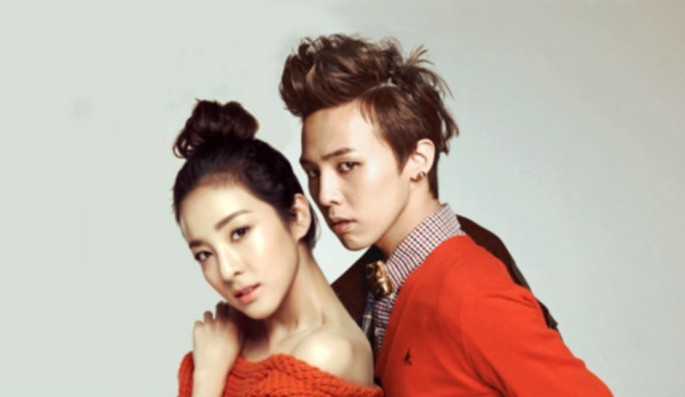 Sandara Park and G-Dragon dating reports have been making it to the headlines lately despite the two superstar's refusal to admit that they are dating. Now, new reports are claiming that the former 2NE1 singer is helping the BIGBANG member who is reportedly coming back before 2017 ends.
AsiaStarz reported that G-Dragon is slated to make his big comeback this year. According to the news outlet, the rumored boyfriend of Sandara Park has hinted via an Instagram post that he is preparing for a huge event.
Reports have it that YG Entertainments has already confirmed that G-Dragon is totally making a solo return this year. However, it remains to be seen if the rumored boyfriend of Sandara Park will still be reuniting with the other BIGBANG band members. No official date for the "BANG BANG BANG" singer's comeback has been made public as of yet.
Because of this return rumors, there are a few fans wondering if G-Dragon is just using Sandara Park to make headlines in preparation for his upcoming comeback. Speculations have it that the BIGBANG singer could possibly be just doing a publicity stunt with the former 2NE1 member. However, Korea Portal emphasizes that these are just baseless rumors and none of the involved parties have commented on these claims yet.
To recall, Korea Portal has previously reported that Sandara Park and G-Dragon have been hitting the romance headlines since a controversial photo of them supposedly kissing went viral. According to rumors, the 2NE1 singer and the "GOOD BOY" hitmaker were seen getting cozy with each other after a BIGBANG concert.
Since then, fans cannot help speculate that Sandara Park and G-Dragon could possibly have a secret relationship. There were even claims saying that the BIGBANG singer is the main reason why the former 2NE1 member has decided to come back in South Korea despite having a successful career in the Philippines.
Up until now, neither Sandara Park nor G-Dragon has confirmed these dating rumors; so, fans should take everything with a grain of salt until it has been proven true and correct. Stay tuned to Korea Portal for the latest news and updates about the alleged Sandara Park and G-Dragon relationship.
© 2023 Korea Portal, All rights reserved. Do not reproduce without permission.