Kim Jaejoong's 'No. X' Nabs China's Most Popular Kpop Album Honor, JYJ Singer's Popularity Unaffected By THAAD Issues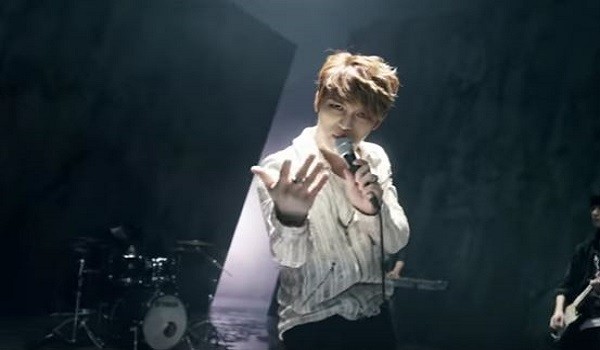 Kim Jaejoong remains to be one of South Korea's popular musicians with a fanbase consisting of avid Kpop lovers from all over the world. Recently, the JYJ band member held a successful concert in Hong Kong and despite the ongoing Terminal High Altitude Area Defense (THAAD) issues, his album "No. X" was identified as China's most popular Kpop album.
The JYJ singer achieved an impressive milestone in China with the South Korean artist's second full-length album named as the said Asian country's favorite Kpop album for the year 2016. The achievement was unveiled by Kim Jaejoong's agency C-JeS Entertainment in a recent announcement where the musician's "No. X" album ranked on the top of the Youku's list, a major video streaming platform in China, Korea Herald reported.
Kim Jaejoong's "No. X" nabbed the said honor given the high scores and positive reviews that it received from various Chinese media reviews. Moreover, the JYJ band member was the only solo musician that made it to Youku's Top 10 list, according to C-JeS Entertainment.
Launched in February 2016, "No. X" became one of the most successful albums in South Korea during the first half of the said year. It even rose to the top of the iTunes album charts in 39 countries during its debut. The said album was also a memorable treat for the fans since it was released while Kim Jaejoong was completing his mandatory military service.
The South Korean composer and former TVXQ member entered the military in March 2015. Kim Jaejoong was discharged on Dec. 30, 2016 and has since held several fan events and concert performances. The JYJ singer recently completed the Hong Kong leg of his concert tour where the 5,000 tickets to the Kpop singer's performance were all sold out and many fans went to the airport to welcome the musician.
However, given the ongoing THAAD issues between China and South Korea, some Chinese netizens slammed Kim Jaejoong's fans for supporting the Kpop idol's concert, Yonhap News reported. A few netizens stated that the JYJ singer's fans lacked patriotism during a time when the Chinese government increased its efforts to convince South Korea to drop its THAAD missile defense system deployment over security claims.
Meanwhile, Kim Jaejoong is set to travel to Thailand on March 18 as part of his Asian concert tour. The JYJ singer will then visit Macao on March 25 before proceeding to Taiwan in April.
© 2023 Korea Portal, All rights reserved. Do not reproduce without permission.