'The Liar And His Lover' Stars Lee Hyun Woo, Red Velvet's Joy Reveal White Lies; Director Praises Kpop Idol's Acting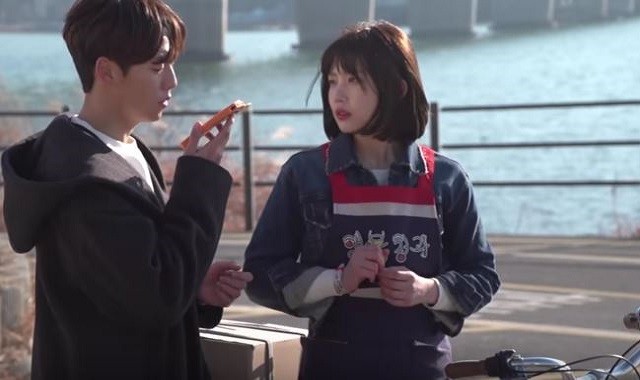 A new music-themed romance drama will soon premiere on tvN with the impending release of "The Liar and His Lover." Recently, the upcoming series' two lead stars Lee Hyun Woo and Red Velvet's Joy revealed some of the white lies that they told other people.
Lee Hyun Woo and Red Velvet's Joy gave a candid interview during the recent press event for the upcoming tvN drama "The Liar and His Lover." Broadcast online through the Naver V Live app, the cast members and the drama's director shared some interesting details about the said production.
When Lee Hyun Woo and Red Velvet's Joy were asked to confess their sweetest white lie, "The Liar and His Lover" actor admitted that he lied to his sister about her cooking and pretended that it was good, Soompi reported. For the Kpop idol, she recounted her trainee days and how she promised to stick to her diet during holidays. However, Joy took advantage of the break to eat as much as she wanted, according to the singer.
In other news, "The Liar and His Lover" will mark the Kpop idol's first foray into acting. The tvN drama's director Kim Jin Min mentioned during the said press event that he chose the singer to satiate his curiosity about her acting skills, Korea Herald quoted the filmmaker as saying. Despite being a newbie actress, Red Velvet's Joy was able to meet the expectations, according to the director.
"The Liar and His Lover" filmmaker added, "It's either I go down or up with this one, is how I thought of Joy ... She has the right questions. I dare say we might witness the birth of a good actress."
The upcoming tvN drama tells the story of the gifted composer Han Kyul (Lee Hyun Woon) who hides his songwriter role for the band Crude Play. Inspired by the diva Yuna (Hong Seo Young), who is also his lover, Han Kyul is able to create beautiful songs his band. Meanwhile, the high school student So Rim (Joy) falls in love with the composer and joins Crude Play given her heavenly voice.
"The Liar and His Lover" will air every Monday and Tuesday beginning March 20 on tvN. Watch a teaser clip below:
© 2018 Korea Portal, All rights reserved. Do not reproduce without permission.