BLACKPINK News & Updates: Jisoo Repect Fan's Gift in the Most Adorable Way, Check Out the Gift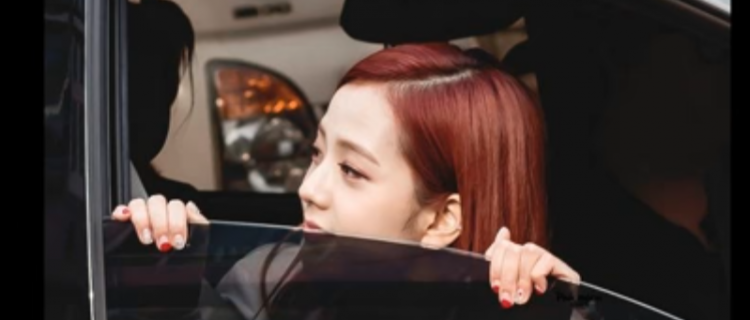 Blackpink is currently making the headlines for the most adorable girl's group of South Korean. The girls are booming the Internet and the fans with their mesmerizing appearance. Recently, Blackpink's Jisoo just made it clear that K-pop girls can win every heart in the world by looking stunning and gorgeous. The pure beauty mesmerized the fans across the world with its magnificent appearance and outlooks. Blackpink's Jisoo was looking undeniably gorgeous as she stepped out in this accessory. The accessory is looking simple, but it has completely transform Jisoo's appearance.
It is recent, that Blackpink girls just head out for Inkigayo and the fans just got a chance to see their favorite artists on their way. One of the fans gifted Blackpink's Jisoo a flower crown. Jisoo accepted the gift warm heartedly. The talented artist not only just accepted the gift but also wore it right there. The flower crown simply transformed the personality of the celebrity. She even posed for pictures by wearing the flower crown. Check out the angelic pictures of Blackpink's Jisoo here. The photos are adorable and it seems that she should always wear a crown during her performance.
Jisoo, who was looking just like the other girls, now became the highlight of the group by wearing the flower crown. This reflects the power of fans and their love for the celebrities. On the other hand, a true celebrity is the one who respects little gifts from his fans. And Jisoo's respect is outstanding. Each and every celebrity has to learn a lesson from blackpink's Jisoo and must treat their fans in this way. Recently Jisoo made a headline when BTS's Suga hit her legs with his arms during a concert in Inkigayo. After the controversy, Jisoo maintained a low profile as she didn't want to increase the controversy any further.
© 2018 Korea Portal, All rights reserved. Do not reproduce without permission.