Suga and Jisoo Fans Share Their Mixed Reactions Over BTS Controversy
by
amrin
/ Mar 01, 2017 08:19 AM EST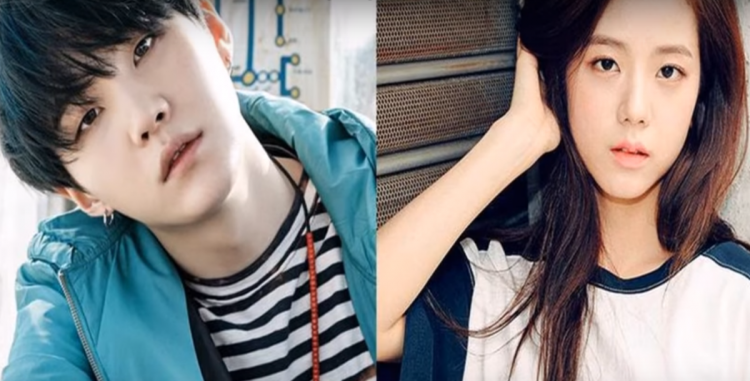 BTS just made a recent comeback with their hit album 'You Never Walk Alone' with the title tracks "Spring Day" and "Not Today". The young artists Suga and Jisoo excited and amazed their fans through their stage performance. During the conversation part of the music concert Inkigayo, the charming Suga of BTS accidentally hit MC Black Pink's Jisoo with his arm.
While the talented artists are concentrating on their performance, the Netizens are busy discussing the accident. The Netizens are having mixed reactions on the little accidents. Some of the Black Pink fans shared that Suga needs to apologize to Jisoo for the accident. The Suga and Jisoo fans commented that indeed it is a small accident, but the accident shocked the lady as she remained confused about the hit.
The Suga and Jisoo fans who are in favor of Jisoo commented that "Everyone, whether it was on purpose or by accident, it should not harm the person to whom it was done to." On the other hand, Suga's fans are covering the accident by stating that "As suspected, people are trying to bury this as if nothing happened", "In Suga's perspective, whether it was on purpose or by accident, it's a win", and more.
Some fan supported Jisoo, while some are arguing for Suga, but there are Suga and Jisoo fans who are fair and describing fair views about the accident. They expressed that it is indeed an accident as his arms rebounding off his leg. There is no need for arguing and expanding the topic. They even advised to just ignore the topic.
In addition to this, the fans of Black Pink are accusing Netizens who are not even the part of the fan base. They are the third party which is making a big deal out of the little issue. The fans also shared the GIF to describe how it feels when somebody suddenly hit a lady's leg. Let's pray that the Suga and Jisoo fans of both the groups will resolve their indifference soon.
© 2023 Korea Portal, All rights reserved. Do not reproduce without permission.