Samsung Galaxy S8 Launch: Five Best Features To Look Forward To
by
Claire
/ Mar 15, 2017 09:06 AM EDT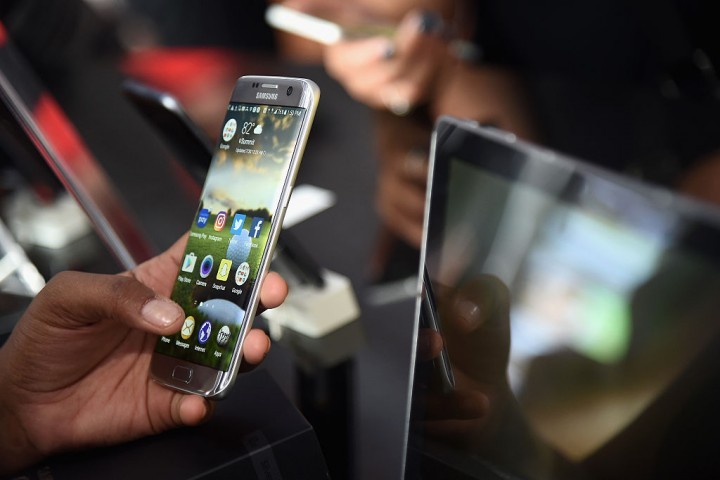 The Samsung Galaxy S8 launch date is just a few weeks away and gadget freaks are already excited to see the new models. Samsung's closest rival, the Apple iPhone 8 is still months away from leading to speculations that the Galaxy S8 models may gain the first mover advantage.
Whether or not Samsung will benefit from its latest launch is something that only time will be able to tell. Meanwhile, here is a look at some of the biggest features that you can look forward to in the new Samsung Galaxy models coming your way before the end of the month.
The big screen size
With the new Samsung Galaxy S8 devices, the brand may have finally achieved what others are still struggling to put together the big screen size. Samsung has taken a very bold move by choosing to remove the home button to give more space to the screen. At approximately the same size as Apple iPhone 7 plus, the Samsung Galaxy S8 models will pack a bigger screen size. Another high point is the curved display in both these models.
Better resolution
Samsung phones have also been leaders of the pack when it comes to screen resolution and this time too they aim to achieve a similar feat with the S8 models. The new phones will have a 2960 x 2400 pixels resolution in spite of their compact size.
Iris scanner
In order to increase the size of the screen, Samsung is likely to do away with the fingerprint scanner. But to compensate, the new models will feature an iris scanner. This means a quick eye scan would be sufficient to unlock the phone as reported on BGR.
Powerful camera
Unlike its predecessors, the Samsung Galaxy S8 models will feature a 12-megapixel Dual Pixel rear cameras and the front-facing 8-megapixel cameras. This is expected to empower the device to click better pictures even in low light.
Better battery
The new Samsung Galaxy S8 models will feature a beast mode option to deliver a better performance. Even the battery has been configured to deliver a more powerful performance.
© 2018 Korea Portal, All rights reserved. Do not reproduce without permission.