Park Shin Hye Looks Heartbroken In Jung Joon Il's 'Wish' Music Video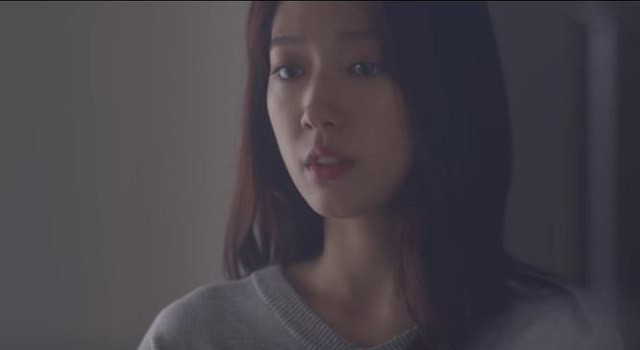 Park Shin Hye displayed her emotional side in Jung Joon Il's latest music clip. The actress gave an impressive performance as she depicted a woman saddened by a break-up in the said musician's "Wish" music video.
Known as one of South Korea's talented actresses, Park Shin Hye showcased her ability to depict the pain of a failed relationship through her eyes and her facial expressions. In Jung Joon Il's music video for the track "Wish," the "Doctors" star successfully conveyed the regret and yearning that a person would feel after a breakup.
The "Wish" music clip featured Park Shin Hye alone inside a cozy home but looking sad and dejected. Posted on Soompi, some of the scenes showed the actress going through the usual motions of daily life from fixing a quick snack and preparing for bed, as well as playing an online game to keep herself preoccupied.
However, interlaced with the said scenes were moments that depicted the "Heirs" star's attempt to keep herself together amidst the loneliness and pain of having to let go of a loved one. Despite her valiant efforts to stay strong, Park Shin Hye eventually breaks down in tears towards the end of the "Wish" music video.
Given the actress' emotional performance in Jung Joon Il's latest music video, the said production's staff members were in awe of the South Korean celebrity. Crew members complimented Park Shin Hye's acting skills during filming and her ability to effectively convey the emotions needed for a scene, All Kpop reported.
Meanwhile, the "Wish" music video is just one of the many music clips that Park Shin Hye appeared in over the years. The actress participated in more than ten music videos for artists such as Lee Seung Hwan, "Running Man" star Kim Jong Kook, Lee Seung Gi, So Ji Sub, as well as FT Island's Lee Hong Gi.
Jung Joon Il's "Wish" music video was released on March 14, Tuesday. Watch Park Shin Hye's performance in the music clip below:
© 2023 Korea Portal, All rights reserved. Do not reproduce without permission.