Kim Go Eun Exemplifies Korea's New Beauty Standard: Gong Yoo's 'Goblin' Co-Star Joins Most Beautiful Actresses List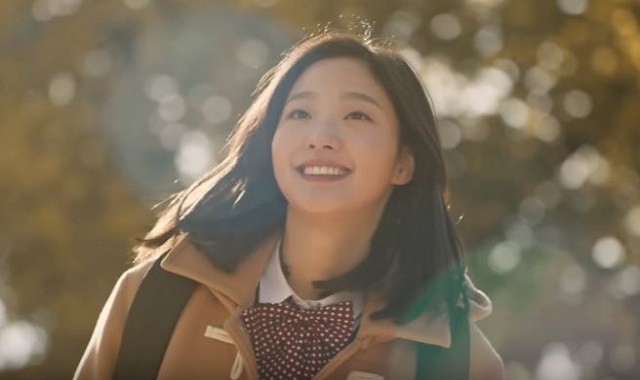 South Korea's standard of beauty has evolved over the years where several actresses were named as having the prettiest faces in the whole nation. Recently, three female celebrities were identified as the said Asian country's new beauty icons namely Kim Go Eun, Park So Dam and Han Ye Ri.
Kim Go Eun has joined the list of South Korea's most beautiful actresses with her unique features, according to OSEN. Gong Yoo's "Goblin" co-star became popular after she starred in the said tvN fantasy series, including her appearances in other projects such as the drama "Cheese in the Trap," as well as movies "Monster," "Memories of the Sword" and others.
Unlike other stars and Kpop idols who opted to undergo plastic surgery to add double eyelids, Kim Go Eun's monolids was identified as one of the features that made her stand out from other female celebrities. Meanwhile, similar to the "Goblin" actress, Park So Dam was also named as one of Korea's new standard of beauty.
The "Cinderella and Four Knights" actress is known for her small face, cute smile, as well as her acting talent. Having attained fame after appearing in the horror-suspense movie "The Priests," Park So Dam even received an accolade from the Blue Dragon Film Awards for her acting. Moreover, some fans also compared the actress to Kim Go Eun given their similar features.
Apart from Park So Dam and Kim Go Eun, Han Ye Ri was also identified as Korea's new beauty icon given her youthful look and monolid eyes. The actress appeared in the 2016 JTBC coming-of-age drama "Age of Youth" and is speculated to join the said series upcoming Season 2.
In other news, "Goblin" remained one of South Korea's popular dramas despite having ended its 16-episode run in January. The tvN production's lead stars such as Gong Yoo and Kim Go Eun continued to top the brand reputation chart a month after the said series aired its final episode. Recently, the character doll that was used in the drama set high sales records in Korea, as well as other countries, with over 600,000 pieces deployed in various local claw machines and more orders coming from overseas, All Kpop reported.
Gong Yoo and Kim Go Eun's drama "Goblin" released its final episode on Jan. 21 on tvN. The said series also aired two special episodes on Feb. 3 and Feb. 4.
© 2023 Korea Portal, All rights reserved. Do not reproduce without permission.