'Produce 101' Season 2 Contestants Shines on Their Very First Performance [WATCH]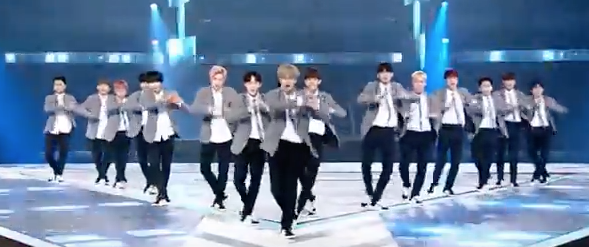 The contestants of Produce 101 Season 2 wow the audience for the first time. Their performance as a group has been available to watch on the Internet and so far getting a huge number of views.
The aspiring participants of the show have been working hard to be part of a new Kpop group. Many of them may have found themselves in the middle of an unforgettable journey but Produce 101 Season 2 will only choose a few to continue.
As per All K-pop, the boys from Produce 101 Season 2 performed the song "Pick Me." Many of the footage have been on YouTube since February 9 and each of them already got more than 100k views as of writing.
According to another report from the media outlet, a trainee from Brand New Music topped the spot among hundreds of competitors. An insider even believes that despite his lack of exposure, he could be the next Korean superstar when Produce 101 Season 2 ends.
"The Brand New Music trainee not only has talent but also showed outstanding stage manner and became the center. The recording for 'M Countdown' is taking place with the main focus on the Brand New Music trainee," the website quotes.
In other news, Soompi got a hold of the 51 contestants who survived the Produce 101 Season 2 competition. Most of them came from another K-pop group or from other competition but are wishing to venture on a more wider scale when it comes to being popular.
As it appears, Produce 101 Season 2 not just caters to the Asians but in other continents as well. It must show that the K-pop movement has since becoming bigger and bigger as time goes by.
Can't get enough of the latest Kpop news? Watch the video of the lucky boys performing "Pick Me" for Produce 101 Season 2 below:
© 2021 Korea Portal, All rights reserved. Do not reproduce without permission.