BIGBANG T.O.P, JYJ Junsu Finish 4-Week Army Training; T.O.P Missed Army Completion Ceremony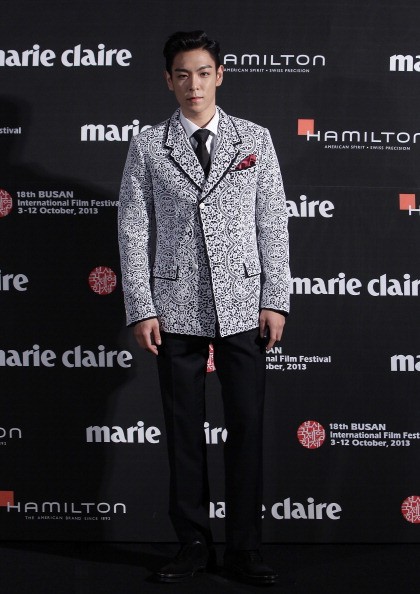 BIGBANG member T.O.P and JYJ member Kim Junsu have successfully completed their month-long army training and are scheduled to begin their official police education training on Thursday, March 9. However, during the training completion ceremony, T.O.P was notably absent, sparking speculations among the netizens.
BIGBANG's T.O.P and fellow singer JYJ's Junsu have already finished their basic military training at the Nonsan Arm Training Center. T.O.P (real name Choi Seung-hyun) and Junsu, who were admitted into the center on Feb. 9, will be officially starting their new roles as policemen at their respective training sites.
According to Soompi, BIGBANG's T.O.P and JYJ's Junsu would immediately leave for their new assignments after meeting their families and friends and after attending the completion ceremony at the Nonsan Arm Training Center. Unfortunately, T.O.P missed the army completion ceremony for reasons which were initially undisclosed, sparking some speculations.
In a report from AllKpop, the BIGBANG member was said to be the only one missing at the ceremony as JYJ's Junsu and all other soldiers who had enlisted with them attended. The Korean outlet speculated on some possible reasons as to why T.O.P missed the event. However, it was later revealed that T.O.P's absence was due to health reasons, prompting his fans to send him messages of support and well-wishes.
Now that BIGBANG's T.O.P and JYJ's Junsu completed their basic military training, they will be assigned to separate facilities for their police training. T.O.P is scheduled to serve at Seoul's District Police Department while Junsu will be stationed at the South Gyeonggi Police Agency. They will both be trained in Gyeonggi province for a course of two to three weeks, with T.O.P assigned at the riot police training center and Junsu at the task group police training center.
BIGBANG's T.O.P and JYY's Junsu are expected to finish their military service and be discharged in November 2018.
© 2018 Korea Portal, All rights reserved. Do not reproduce without permission.