EXO Member Seehun Named Louis Vuitton's Best Dressed Man
by
Mia L.
/ Mar 08, 2017 08:37 AM EST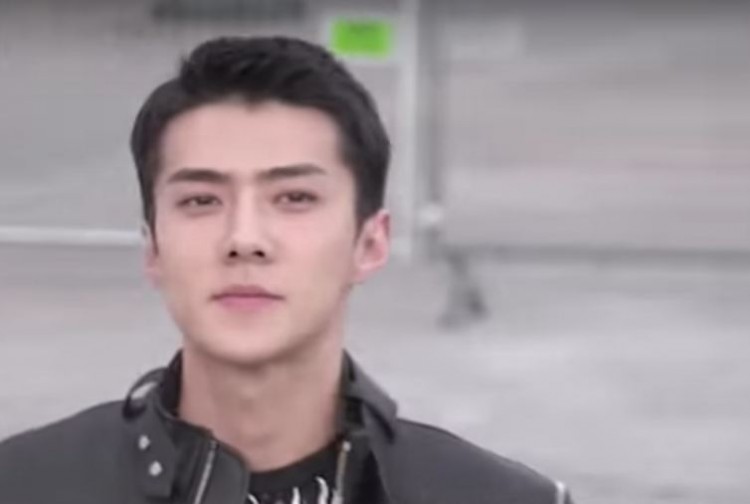 EXO member Sehun rocked Paris Fashion Week in his simple but sexy Louis Vuitton outfit which earned the biggest reaction from the crowd when he walked through the door. "Vogue" magazine declared Sehun to be the best-dressed man at Louis Vuitton's fashion show held at the Louvre Museum. The member of the hit boy band from South Korea commanded much attention with his polished and understated look complete with slick backed locks.
"Vogue" magazine had much to say about the appearance of the EXO member. According to the fashion magazine, Sehun's charm did not fade despite being around other A-listers in the fashion world. "Watching alongside regulars like Jaden Smith, Léa Seydoux, Jennifer Connelly, and Catherine Deneuve, Sehun fit right in with the glamorous crowd and came complete with an army of acolytes. With fans lined up outside waiting to get a glimpse of him pre-show, he elicited the evening's biggest reaction simply by walking through the door."
Sehun was garbed in Louis Vuitton clothes from head to toe. The EXO member was wearing a shirt with kaleidoscopic prints topped with a black leather bomber. This subtle look is far from his usual designer garb and trendy hairstyles but it did not fail to impress. Apparently, he had a lot of fans who were all screaming when he went out of the door.
"Vogue" magazine had flattering words to say about Sehun's vibe as he appeared in Louis Vuitton's Fall 2017 Fashion show. With so many beautifully dressed people in the crowd, being named as the best dressed is a huge honor especially at a fashion event. Admirers of the artist loved his appearance too if their cheer is any indication. Aside from looking attractive in his clothes, EXO's Sehun also snapped some pictures with his fellow attendees like Jaden Smith.
© 2018 Korea Portal, All rights reserved. Do not reproduce without permission.