'This Is Us' Season 1, Episode 17 live stream, where to watch online: 'What Now?'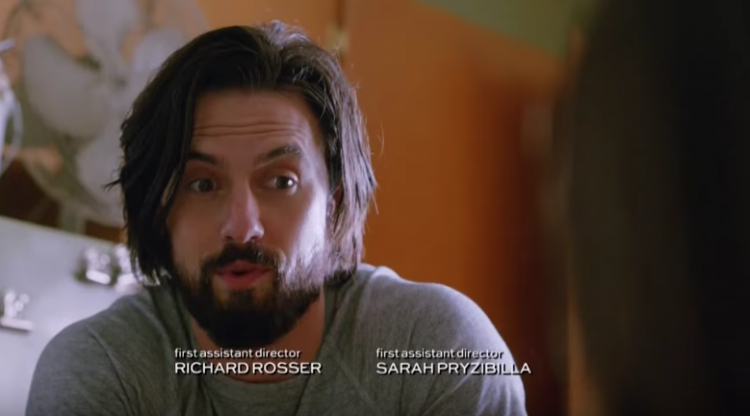 An unusual party is planned at Randall's and the entire Pearson family has gathered for it. Watch "This Is Us" Season 1, episode 17 online via live stream, here. "This Is Us" Season 2, episode 18 promo is out, watch the trailer below.
Warning: This article contains spoilers from "This Is Us" Season 1 episodes. Read if you want to know more.
Episode 17 entitled "What Now?" has been called a "stressful" episode by actor Milo Ventimiglia, who plays Jack.
In "What Now?" there is an unconventional memorial service organized for Randall's biological father.
Ventimiglia told Entertainment Weekly that at this point, every character is making a decision.
"Kate [Chrissy Metz], with regards to Toby [Chris Sullivan] and moving forward with their life together and being inclusive of information. Kevin [Justin Hartley] is faced with a challenge and a question that he has to make a decision on with regards to his life in New York. Randall has some decisions to make based on the follow-up with William's death. And then Jack and Rebecca [Mandy Moore] are in a spot where they are, for the first time, really being pulled apart in different directions," the actor said.
The death of Jack is no surprise for fans, in "Jack Pearson's Son," and Jack was seen downing a bottle at the restaurant where he should have been with Rebecca on a date on Valentine's Day.
During the interview, the actor revealed that years later Jack decided to start drinking again. And, alcohol is messing with his head and clouding his judgment.
"So you got to believe that Jack's judgment is going to be clouded in a time that he's already really trying to hang onto his family structure. Even though he's looking for that escape, that escape ultimately will come back and bite him in the a**," the actor stated.
Stay tuned for more "This Is Us" Season 1 spoilers, news and updates. Share your comments in the section below.
Credit: YouTube/tvpromosdb
© 2023 Korea Portal, All rights reserved. Do not reproduce without permission.