BTS VS TWICE: Check out Who Topped YouTube And World Album Chart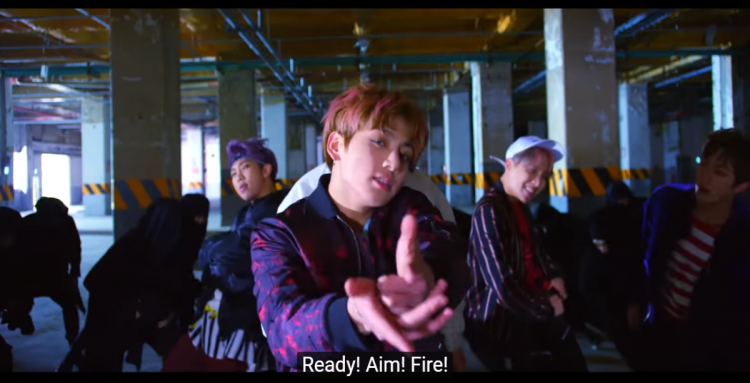 Two K-pop performances just broke the YouTube records. On Tuesday, the biggest video search platform declared that the video for BTS "Not Today" was the most viewed video within 24 hours. The video is the first debuted video to feature on the YouTube Top 100 Chart in 2017. The video even rocked over the other international music video since January. With the views of 13.0 million, "Not Today" is also the most viewed Korean track in a 24-hour span to appear on the YouTube chart since its debut.
The impressive feat led to BTS debuting "Not Today" spots at No. 13 on the YouTube Top 100 chart.BTS is not the only Korean band to rock the YouTube Top 100 chart. The popular group TWICE even grabbed the 14th place on the YouTube Top 100 chart. The group TWICE trailed closely behind BTS with their popular track "knock Knock. This is not the first time that BTS has made the headlines for the most viewed on YouTube. Just a week before, the video "Spring Day," created by BTS was viewed for about 11.8 million times within a day of its release and the song was even debuted on the chart last week at No. 17.
Although BTS broke the 24-hour record at YouTube, TWICE's "Knock knock" is also the fastest moving K-pop song to reach 30 million views on the YouTube Top 100 Chart. The chart ranges from February 17 to February 23 and BTS grabbed the highest slot in the rankings when compared to TWICE, and thus giving it a tight competition. Both of the acts also appeared on the variety of Billboard charts for the week.
Indeed, BTS rocked the YouTube Top 100 Chart but TWICE overtook it on the World Album Chart. "You Never Walk Alone and "TWICEcoaster: Lane 2" came in at No. 3 and No. 4 position on the World Album chart while BTS's "Knock Knock" and "Not Today" claimed No. 8 and No. 10 respectively.
© 2018 Korea Portal, All rights reserved. Do not reproduce without permission.