'The Winds of Winter' Release Date, News & Update: Jon Snow Remains Dead, Daenerys Gets Pregnant? George RR Martin's Novel Arriving December?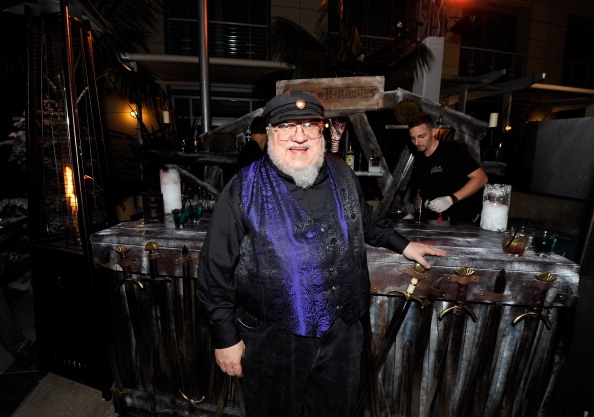 Millions of fans are now excited for the upcoming release of "The Winds of Winter" book despite the scarcity of details about the imminent novel. Now, new reports are claiming that George RR Martin is putting a twist in the imminent sixth book of the "A Song of Ice and Fire" series.
One Reddit user has claimed that George RR Martin is including more twists and turns in the upcoming "The Winds of Winter" book, which could possibly be the main reason why the much-anticipated novel has been delayed over and over again. The unnamed fan even cited a statement of the New Mexican author confirming that he is, indeed, making the storyline more interesting.
"GRRM said in an interview last February that he had a new idea for a twist in TWOW. Something the show couldn't do, because they had already murdered that character on-screen," the fan has stated about "The Winds of Winter" book. "As an aside, I think GRRM likes the idea of doing something really cool that the show can't. Anyway, he made a major change to the story about a year ago."
The Reddit user has also expressed his excitement in knowing about this large "The Winds of Winter" twist by George RR Martin. It has been added that the five-year gap is totally going to be worth it.
Meanwhile, rumor website GamenGuide has previously reported that more wars and deaths are going to be expected in "The Winds of Winter" novel. George RR Martin reportedly claimed that the upcoming sixth installment of the "A Song of Ice and Fire" book series.
There were even claims saying that Jon Snow (Kit Harington) will remain dead in "The Winds of Winter," which is contrary to what happened in the "Game of Thrones" TV series. There were also theories claiming that Daenerys Targaryen (Emilia Clarke) will be having a sexual contact with one of the lead casts.
"The Winds of Winter" book is expected to be released in December 2017, which is two months after the launch of "The Sons of the Dragon" book on October 10. Stay tuned to Korea Portal for more "The Winds of Winter" news and updates!
© 2018 Korea Portal, All rights reserved. Do not reproduce without permission.