Brave Girls Second "Rollin" Teaser Mesmerized Audience With Fantasy & Charm
by
amrin
/ Mar 06, 2017 06:50 AM EST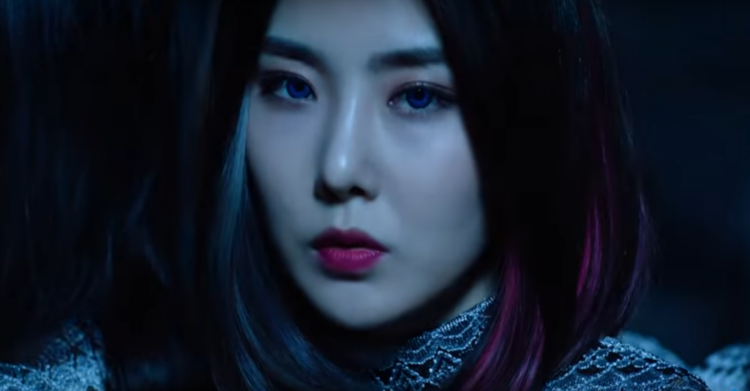 South Korean girls' group Brave Girls just released the second teaser of their music video "Rollin." The teaser offers a killing glance of Brave Girls as the adorable girls dancing to the tune of the beautiful song. The video arouses the curiosity for the full video, which is yet to be released. The girls' group is yet to release the album and its music video on Tuesday. The groups will also begin the promotional activities for the new album with a media showcase.
The second teaser is much more like the first teaser "Rollin". The girls neatly seated in chairs and when the beat starts, the girls seducing the audience with their bold moves. However, the second teaser is full of close up shots rather than the first teaser with full shots. The Brave girls are wearing colored contacts which add a kind of fantasy and glamor in the video.
Indeed, the song "Rollin" is successful to mesmerize the audience, but the Brave Girls' costumes have raised many eyebrows. Recently, the song was given 19+ ratings due to their inappropriate attire. KBS also deemed Brave Girl's outfit for new their new song and the makers even stated that they were revising the song for re-evaluation.
The Brave Girls even release the title track "Rollin" which is a tropical house EDM song produced by Brave Brothers. The music video was released on March 3 at midnight on Brave Entertainment's official website and social media platforms. Besides, the group also revealed an album cover image and the title track along with individual and group teaser images.
Previously, the girls' group shared a comeback schedule for their 4th mini album with their fans. The mini album will have 5 tracks and the music video will be released on March 7 at noon according to KST. The Brave Girls will even organize a showcase at 3 PM as per Korean time on that particular day. In order to tempt the fans, the group even shared a post teaser on February 28. The post included a track list and a cover image featuring all the charming girls.
© 2022 Korea Portal, All rights reserved. Do not reproduce without permission.