North Korea Fires Ballistic Missiles; South Korea Military On Alert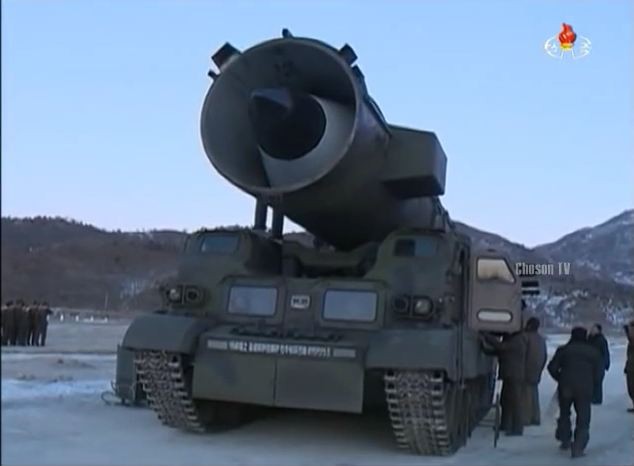 North Korea has used its launch site at Dongchang-ri to fire four ballistic missiles ata round 7:36 a.m. as cited by the Joint Chiefs of Staff (JCS). The missiles traveled around 1,000 kilometers and both the United States and South Korea are trying to investigate the exact details of the projectiles that were used.
Analysts have speculated that North Korea have used an intercontinental ballistic missile (ICBM), based on the location of the launch site. According to the Korea Times, Pyongyang has launched another long-range rocket from the same location in February last year. A South Korean military official said that they need more time to classify what kind of missile was used.
A National Security Council meeting was immediately assembled by Acting President and Prime Minister Hwang Kyo-ahn at around 9 a.m. and was held at Cheong Wa Dae. Three of the four missiles that were fired by North Korea landed in the exclusive economic zone (EEZ) of Japan. The South Korean military said that the missiles could have been Rodong missiles that can travel as far as 1,500 km. or Scud missiles that have a range of 700 km.
Kim Dong-yub, an analyst from Kyungnam University said that there's a possibility that North Korea did not use an ICBM this occasion because it's not possible to launch multiple intercontinental missiles at the same time as cited by The Korea Herald. The long-range missile technology of the North is still being developed and is still far from being deployed. An ICBM that has a range of 6,000-km could fly less when launched from an elevated angle.
In February last year, North Korea did a test launch of their long-range ballistic missile from their Sohae missile launch site at Dongchang-ri. The military launched three Musudan intermediate-range missiles along with seven ballistic missiles during the height of the Foal Eagle drills.
© 2018 Korea Portal, All rights reserved. Do not reproduce without permission.