Park Bo Gum Chosen By Kpop Female Idols As One Of Most Attractive Celebrities In South Korea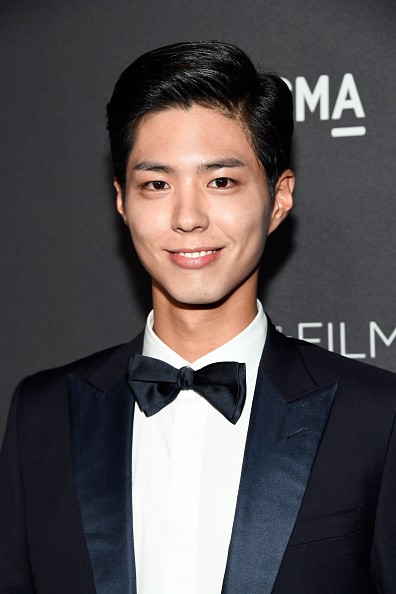 The South Korean entertainment industry boasts of several talented and good-looking male celebrities whose skills and handsome looks captured the hearts of many fans. Recently, Kpop female idols identified four of the most attractive celebrities and even named Park Bo Gum as one of the said handsome male stars.
Many Kpop female idols sometimes transform into fangirls whenever they meet their favorite celebrity during events or backstage encounters. From Kpop male stars to actors, members of female girl groups typically rub elbows with these stars and would have a list of male celebrities they consider as handsome in the South Korean entertainment industry.
An Instiz list, as cited by Koreaboo, identified the four male stars that several Kpop female idols named as the most attractive in the business such as Park Bo Gum. The "Reply 1988" star's popularity rose to even greater heights after he starred in the KBS historical drama "Love in the Moonlight." Known for his good looks and charm, the actor can also sing and almost debuted as a Kpop idol during the early part of his career.
Park Bo Gum recently traveled to several Asian countries such as Thailand, Singapore and more to meet his fans in special events. His intense gaze and youthful look can stimulate many fans' hearts and "incite maternal affections," as stated in the said report.
The three male celebrities who made it to the said list included EXO's Baekhyun, VIXX band member N and BTS' Jungkook. Chosen for their cute yet sexy images, the said Kpop male idols can also melt their fans' hearts with their manly charms.
In other news, Park Bo Gum recently debuted on Forbes Korea's Top 40 Power Celebrities list, Soompi reported. The "Love in the Moonlight" actor nabbed the top spot on the said list, followed by "Descendants of the Sun" star Song Joong Ki at second place.
Park Bo Gum's historical drama "Love in the Moonlight" ended its 18-episode run in mid-October 2016 on KBS. The young actor is said to be reviewing offers for a movie production as his potential new project.
© 2020 Korea Portal, All rights reserved. Do not reproduce without permission.