'The King' Actor Jo In Sung's Mentorship Under '2 Days 1 Night' Star Cha Tae Hyun Revealed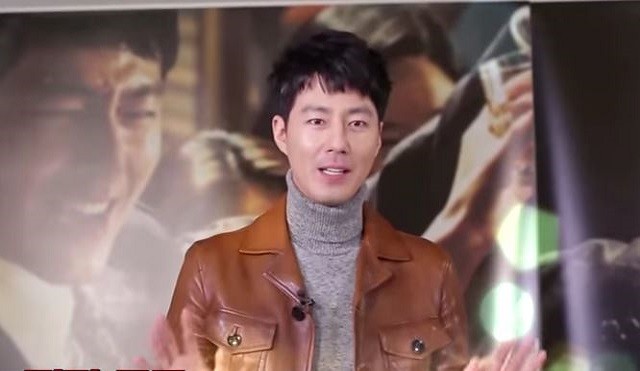 Jo In Sung and Cha Tae Hyun are known in the South Korean entertainment industry as celebrities who are very thoughtful of their colleagues and friends. It was recently revealed that "The King" actor learned a lot about handling personal relationships from the "2 Days 1 Night" star.
The two South Korean actors have been friends for several years and share a rich history together given their experiences in the entertainment industry. Jo In Sung and Cha Tae Hyun were even part of the same talent company during their rookie years.
Recently, the MBC program "Section TV Entertainment Relay" released a segment about "The King" actor and his well-mannered behavior, Soompi reported. Jo In Sung's pleasant personality and professionalism were highlighted during the said program, as well as inspiring stories of how he developed close friendships with many of his colleagues such as Lee Kwang Soo, Kim Woo Bin, Song Joong Ki, Cha Tae Hyun and others.
Moreover, it was revealed that the "It's Okay, That's Love" star was mentored by the "2 Days 1 Night" star on how to treat other people in a kind manner. Cha Tae Hyun essentially taught Jo In Sung on how to become a good person and a caring actor, as indicated in the said program.
Meanwhile, Jo In Sung's friendship with Cha Tae Hyun remained strong up to this day and he previously appeared on the KBS variety show "2 Days 1 Night." At that time, cast members were required to bring a friend for an island trip and Cha Tae Hyun was able to convince the actor to join him on the program.
It is still unclear if Jo In Sung's guest appearance on "2 Days 1 Night" will be repeated. He previously promised to appear on the KBS show and jump in the water if his movie "The King" exceeds 8 million viewers. However, as of early February, the said film only reached a domestic viewer count of 4.9 million, according to data from Korean Film Council, as cited by Yonhap News.
Jo In Sung's "The King" was released in Seoul in mid-January. Cha Tae Hyun's travel variety program "2 Days 1 Night" airs every Sunday on KBS.
© 2023 Korea Portal, All rights reserved. Do not reproduce without permission.