Suzy's Wax Figure Vs. Lee Jun Ki's Wax Figure: Netizens Slam 'Scarlet Heart Ryeo' Actor's Laughable Display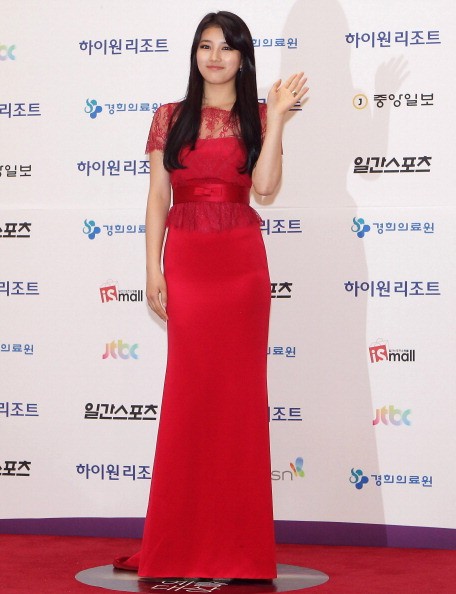 Madame Tussauds' exhibit is known to feature the wax likeness of famous celebrities around the world including South Korean stars such as Lee Jun Ki and Suzy. Avid fans recently shared their thoughts on the craftsmanship and quality of the two displays and declared the Kpop idol's wax figure as better than the "Scarlet Heart Ryeo" actor's wax twin.
Netizens conveyed their disappointment and frustration over Lee's wax figure given how the said display failed to capture the South Korean actor's likeness. Many fans were even confused and asked if the said figure was really the "Scarlet Heart Ryeo" actor's wax version. Given the poor quality and the display's lack of resemblance to Lee, the actor's avid fans questioned whether the said designer even looked at the "My Girl" star's photo while creating the wax figure, All Kpop reported.
Moreover, comparing Suzy's wax figure with that of Lee's wax twin, the Kpop idol's display was more life-like. Unveiled in September 2016, the Miss A group member's wax figure stunned many fans given its uncanny resemblance to the singer.
Created by a professional British designer, the said artist even spent seven hours to capture all of Suzy's features and measurements. Some netizens even described the level of craftsmanship as top-notch.
Meanwhile, netizens found Lee's wax figure as lacking in quality and blamed technology as the culprit behind the actor's laughable display. Unlike Suzy's wax figure that was crafted by a professional designer, Lee's wax twin was created in December 2006 by a tech company named Sejong Robotics. The design program at that time might not have been fully developed to create a life-like wax version, according to netizens.
In other news, Suzy recently released her first solo track titled "Pretend" and is set to unveil a collaboration piece with One More Chance alum Park Won. Park's agency MakeUs Entertainment confirmed the two musicians' upcoming duet, Soompi reported.
Suzy and Park's new song is targeted for release towards the end of February.
© 2018 Korea Portal, All rights reserved. Do not reproduce without permission.