Park Bo Young, ZE:A's Park Hyungsik Display Sweet Romance In 'Strong Woman Do Bong Soon' Images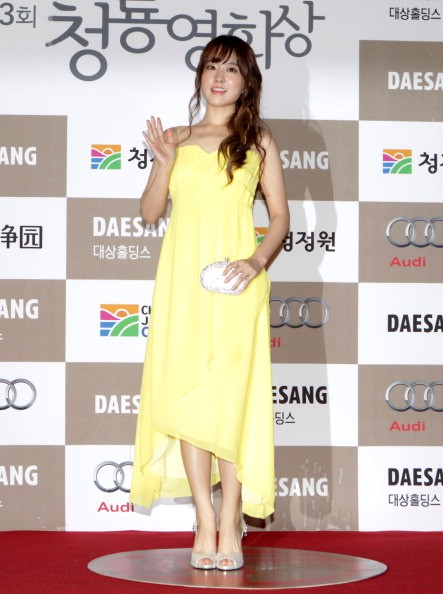 The upcoming JTBC drama "Strong Woman Do Bong Soon" will feature the first time pairing of South Korean celebrities Park Bo Young and Park Hyungsik. Recently, photo stills from the romantic comedy series showed the South Korean actress and the ZE:A band member in a sweet moment.
Avid Kdrama fans have been looking forward to the romantic comedy drama "Strong Woman Do Bong Soon" given its intriguing storyline. The JTBC series tells the story of Bong Soon (Bo Young), a fragile looking young woman who was born with immense strength.
Portraying the role of a defender, Bong Soon uses her powers to help other people. After landing a job as a bodyguard to a rich young man named Min Hyun (Hyungsik), the two were forced to live together for security purposes when they became involved in a murder case.
In the recently released promo images from "Strong Woman Do Bong Soon," the "Oh My Ghostess" actress and her Kpop idol co-star were pictured in an awkward yet romantic moment, Soompi reported. It appears that Min Hyun was trying to train Bong Soon on how to control her strength, as well as some martial arts moves, when a romantic incident happened.
Min Hyun unknowingly gave Bong Soon a back hug while trying to demonstrate a defensive move. Despite the male protagonist's seriousness in the duo's training session, it became a heart-fluttering moment for Bong Soon.
In other news, Hyungsik's historical romance "Hwarang" is at the final chapter of its 20-episode saga. The said KBS series may have featured a star-studded cast that included several Kpop idols such as BTS' V and Shinee's Minho but the drama posted unimpressive TV ratings.
"Hwarang" episode 14 that aired on Feb. 14 registered nationwide viewership shares of 7.7 percent, according to Nielsen Korea. Across the Seoul metropolitan area, the said episode posted ratings of 7.6 percent.
"Hwarang" will release its last two episodes on Feb. 20 and Feb. 21 on KBS, while "Strong Woman Do Bong Soon" will premiere on Feb. 24 on JTBC.
© 2018 Korea Portal, All rights reserved. Do not reproduce without permission.