'Age Of Youth' Season 2 To Be Released: Will Hwayoung Reprise Role Amidst Controversy?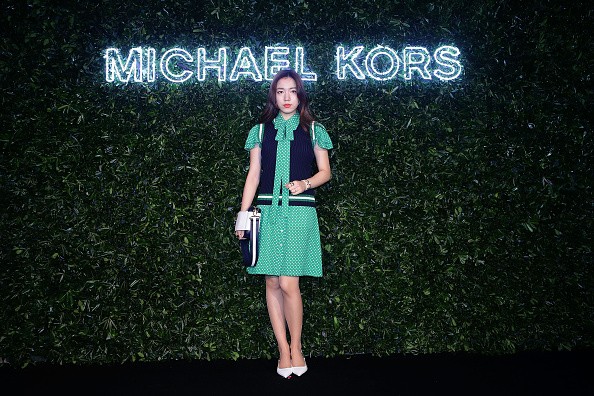 Avid Kdrama fans who enjoyed the coming of age drama "Age of Youth" will be happy with the latest news. The JTBC series was picked up for a second season run with showrunners inviting original cast members, including Hwayoung, to reprise their roles.
"Age of Youth" was recently greenlighted for a Season 2 run and aims to continue the story of beloved characters namely Jin Myung (Han Ye ri), Ye Eun (Han Seung Yeon), Ji Won (Park Eun Bin), Yi Na (Hwayoung) and Eun Jae (Park Hye Soo), Soompi reported. Showrunners are currently in the initial planning stages to identify the new season's plot line and production schedule.
The upcoming series' production team have also yet to reveal the drama's air date but indicated that it will be sometime this year. Moreover, it appears that the said JTBC drama's producers have sent invitations to all of the series' original lead cast to star in the upcoming "Age of Youth" Season 2.
Meanwhile, speculations are rife that Hwayoung will not reprise her role as Yi Na in the said drama. Given the singer turned actress' recent controversies that included the revelation of what really happened during a T-ara incident five years ago that involved her twin sister Hyoyoung, many fans speculated that the former Kpop idol might refrain from participating in the upcoming production.
However, Hwayoung has reportedly accepted the offer to join "Age of Youth" Season 2. The T-ara alum, as well as Ye Ri, Seung Yeon, Eun Bin and Hey Soo, have confirmed their interest to reprise their Season 1 roles, according to All Kpop.
"Age of Youth" was a critically-acclaimed production given the drama's realistic portrayal of the challenges that young people have to face during their twenties. Aired on the South Korean cable channel JTBC, the drama tells the story of five young women living together in one house as they juggled university life, earning their way through college, being faced with personal demons, as well as love and dating.
"Age of Youth" Season 1 aired from July 22, 2016 to August 27, 2016 on JTBC.
© 2018 Korea Portal, All rights reserved. Do not reproduce without permission.