'The Originals' Season 4 News And Updates: New Poster Released With The Tagline 'Evil Walks With Us...Always And Forever'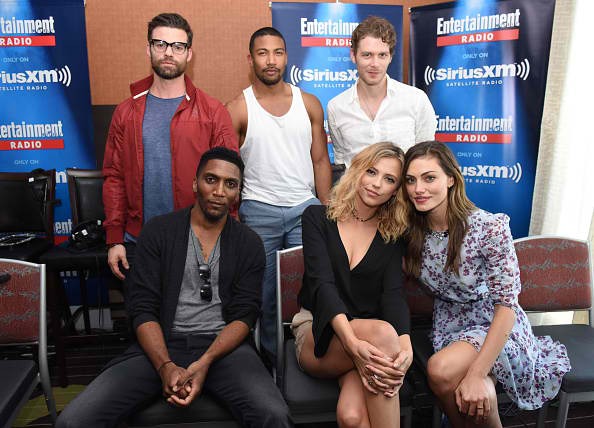 The upcoming "The Originals" season four is about to premiere in a couple of weeks and the network has recently released their newest poster. Thus, there have been many presumptions and speculations about what it meant and what the coming season will hold.
The season three finale of "The Originals" featured one of the most heart-breaking moments of the series throughout its entire run on CW. The Mikaelson family were incapacitated with their eldest, Klaus Mikaelson (Joseph Morgan) in a coma after having been stabbed by his nemesis, Marcel (Charles Michael Davis). A Tunde blade was used to stab him since he is hard to defeat given that he is a hybrid, unlike his other siblings. Rebekah (Claire Holt) was cursed to become a ripper much similar to Stefan of "The Vampire Diaries" while both Elijah and Kol were bitten without a cure to it.
The only remaining survivor in their family is Hayley, the birth mother of Klaus's daughter Hope. As the previous season ended with a tragedy for the siblings, Hayley was on a run as she tries to find a cure to bring back the Mikaelson siblings. In result to this demise, Marcel then has again taken over New Orleans at the downfall of the family. As for the upcoming "The Originals" season four, the season premiere will feature a five-year time jump from the events of the last season's finale. This will feature Klaus and Hayley's daughter now a little girl, reportedly to be the salvation of her own brother and their entire family. Hence, the new poster released featured her in the middle of what seems like a forest, finding the cure to her family's demise.
However, there is more to the poster than just an ordinary little girl, instead she is standing in the middle of a circle made up of dead words. She is walking towards a tree with roots that looked a lot like a serpent, with the tag line saying "Evil walks with us...always and forever." There is no way to tell for sure what the creators meant by it, and the only way to find out is to watch the entire "The Originals" season four that will premiere this March 17, 2017.
© 2018 Korea Portal, All rights reserved. Do not reproduce without permission.