EXO's Lay's Sweet Valentine's Day Treat Helped A Struggling Flower Vendor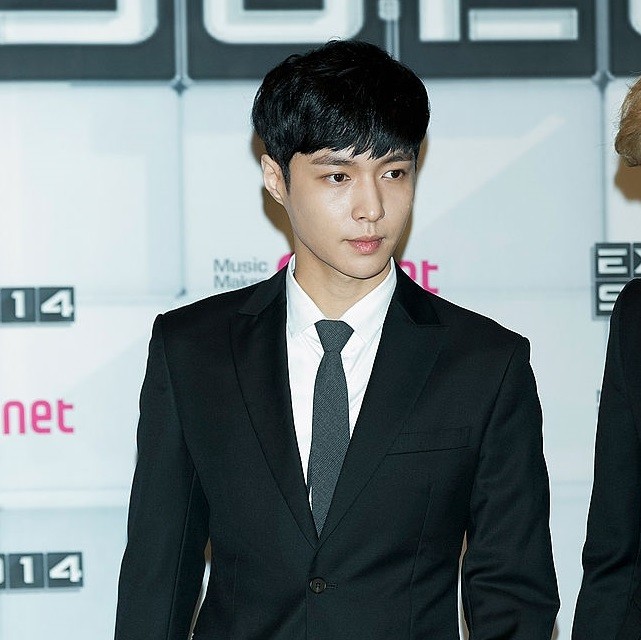 EXO band member Lay displayed his thoughtful side when he surprised fans, as well as the crew members of the show "Operation Love" with Valentine's Day treat. Apart from the said surprise, the Kpop idol's gift also saved a flower vendor who was having a difficult time selling roses.
EXO's Lay recently bought all of the flowers that a street vendor was trying to sell during Valentine's Day. The Kpop idol was at Guangdong Province's Ersha Island in China to film scenes for the show "Operation Love" when he gave everyone on set, including the fans watching the filming activities, with a flower gift purchased from a local seller.
The seller took to Weibo, as cited by Koreaboo, to recount the incident and even shared his appreciation for Lay's thoughtfulness. The EXO singer, who was on a filming break at that time, gestured for the said seller to approach him and instructed a "guy beside him" to purchase all of the flowers, according to the vendor.
Having no idea of EXO's Lay's celebrity status, the vendor admitted that he only learned about the singer's identity after the incident. Given the Kpop idol's actions, the seller shared that it left a positive impression and even used a famous line from the Hollywood film "Forrest Gump," but with a twist, to convey his thoughts. The vendor wrote, "Life is like a box of chocolates, you never know if the next person you'll meet will buy all the flowers you have on hand in an instant.
In other news, EXO ranked high on a brand reputation index that measured the brand value of Kpop groups. For the month of February, the said boy band nabbed the second spot with a score of 5,678,563 points, according to data from the Korea Institute of Corporate Reputation, as cited by All Kpop.
At the top of the said list is the seven-member group BTS who scored 9,358,855 points. Meanwhile, Seventeen came in at number three, followed by VIXX, Big Bang, INFINITE, BTOB, SHINee, B2ST and Block B at numbers four to ten, respectively.
© 2018 Korea Portal, All rights reserved. Do not reproduce without permission.