Hwayoung's Instagram Posts Flooded With Emojis of Poop And Snakes: Just How Unhappy Fans Are After Captioning Her Photos With 'Bulls**t'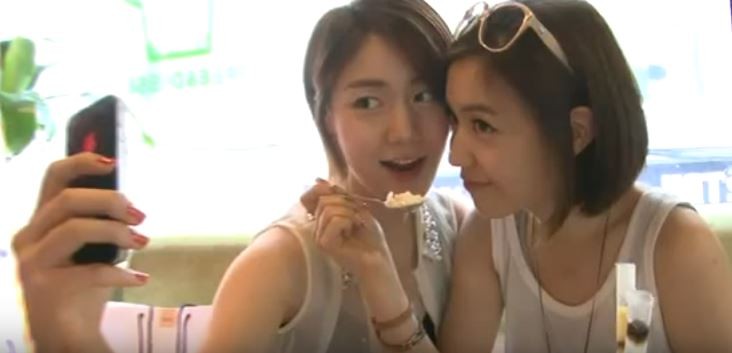 The controversial Hwayoung have finally responded to the latest news that involves her in T-ara scandals. After keeping mum, Hyoyoung's twin sister posted a photo on Instagram, cunningly captioning it with "Bullshit".
Hwayoung made it to the center of the controversy, again, after her appearance on a TV Program called "Taxi" while talking about the news of her bullying scandal. After which, a former T-ara staff swiftly came into defense as she leaked chat logs of her and Hyoyoung, alleging them as two-faced.
Recently, Hwayoung fired back by using Instagram for the second time after the scandal was released publicly, using a cryptic message. The said message used captions with dog sounds, such as "bark bark" and "woof woof". However, the message, when deciphered, directly translates to "bullshit". In Korean, a dog is 개 while its sound in Korean is 소리. These two words, when combined, will say "Bullshit" (gae-so-ri).
A post shared by 류화영 (@ghkdud2) on Feb 14, 2017 at 8:10am PST
멍멍멍멍머엉

A post shared by 류화영 (@ghkdud2) on Feb 14, 2017 at 8:09am PST
A post shared by 류화영 (@ghkdud2) on Feb 14, 2017 at 8:08am PST
Although the captions may not mean to intend anything, fans are not speculating about something else. Both of her supporters and bashers have obviously taken into consideration about her current situation and relate it to the odd caption, which then turned it into an absurd, guilty post. Hwayoung's controversial Instagram posts have got followers commenting on emojis of poop and snakes, as reported by Koreaboo.
Hwayoung's scandal is an exposure of her true colors and it was shown by a reporter named Kim Kayoung. Her leaked messages came from KaokaoTalk logs and it involves T-ara's Areum and Hyoyoung having a conversation. After few messages, Hwayoung's twin sister threatening her with scratching her face so she can't go on TV.
After the leaked messages were exposed, Areum thanked the reported for telling the truth while also sharing her experiences when the exchange of messages happened.
What do you think of T-ara's bullying scandal? Let us know your thoughts in the comment box below.
© 2023 Korea Portal, All rights reserved. Do not reproduce without permission.