Justin Bieber Skips '2017 Grammy Awards' Despite 4 Nominations; Goes Out For Sushi Instead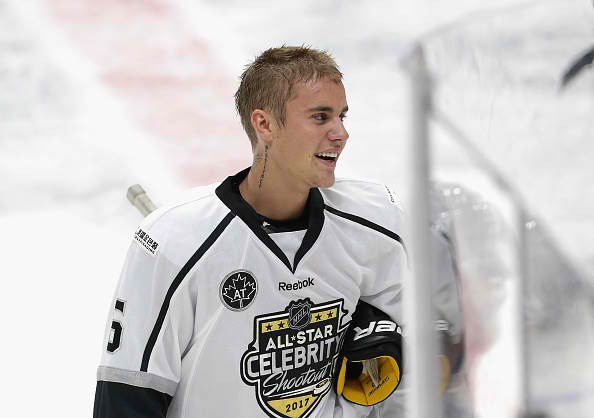 Canadian pop star Justin Bieber recently got nominated for four awards for Grammys, however, fans were all surprised when he was nowhere to be found during the 2017 Grammy Awards Night. He was, instead, eating at some sushi place while the event was going on.
Justin Bieber Opted Not To Attend The Grammy Awards Night Despite 4 Nominations
After Bieber was nominated for four Grammy Awards, everyone expected him to make an appearance during the 2017 Grammy Awards Night. However, come to the surprise of many, he was no show during the night. Despite his nominations for Song of the Year and Best Pop Solo Performance of "Love Yourself;" Best Pop Vocal Album and Album of the Year for "Purpose," he was still bent on not attending that awards night, which he had already hinted since January.
According to reports, Bieber has already claimed as early as January that he had no plans in attending the Grammys. According to the pop star, he decided not to attend the Grammys on the account that he thinks it is not relevant to young singers such as himself. Thus, he opted not to attend the awards night as he had originally planned and went out to do something else instead. On his Instagram account just a few minutes before the ceremony has begun, he made a post indicating that he was going around town at the said hour.
Bieber Decided To Go For A Sushi Instead Of Attending One Of The Biggest Awards Night
Reports have claimed that after feeling like he wasn't going to win any of his four nominations, he opted to have sushi all by himself instead. However, this hasn't been considered an odd behavior of Bieber since he has always been known to go on solo dining trips and even making friends with some random strangers as he dines. He was dressed casually, thus indicating that he also wasn't intending to attend the after party of the ceremony. He indeed went out of his way to make his statement on not wanting to go to the recent 2017 Grammy Awards.
© 2023 Korea Portal, All rights reserved. Do not reproduce without permission.