Lee Dong Wook Recommends Valentine's Day Movies Single People Should Watch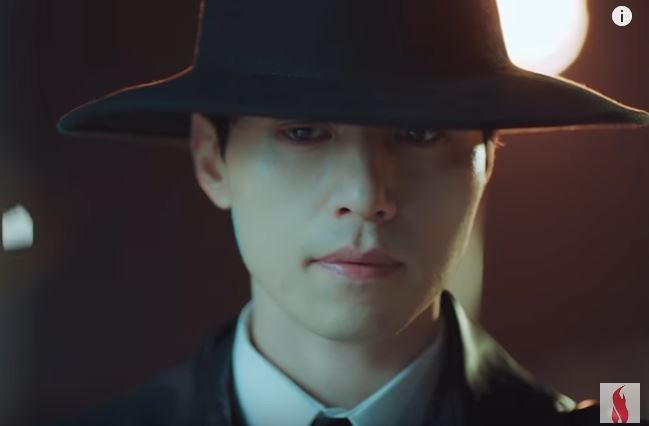 Actor Lee Dong Wook recommended three movies single people should watch on Valentine's Day.
The "Goblin" star who played the iconic role of Grim Reaper advised single people, like himself, to watch these three movies to make the most out of the mini-season.
Lee Dong Wook sat down in an interview with a Korean media outlet where he suggested the three movies to watch.
First on the actor's list is the 2005 Tim Burton film "Charlie and the Chocolate Factory" starred by Johnny Depp.
"You can feast on all the chocolate you want through your eyes! You won't gain weight and your heart will be warm," Soompi quoted Lee Dong Wook as saying about the novel adaptation film.
He next suggested the 1995 Japanese film "Love Letter" which took South Korea by storm.
"Right now you might be single, but everyone remembers their first love," explained the 35-year-old star.
Lastly, he recommended the 2016 R-rated superhero film "Deadpool" starred by Ryan Reynolds.
"When you watch it, you'll be like, 'Who cares about Valentine's Day?'" said Lee Dong Wook. "You can lose yourself in the crazy action. It will get rid of the sad feeling of being alone."
The "My Girl" star has gained a new surge of popularity when he appeared in the tvN record-breaking series "Goblin."
He's scheduled to meet his fans March 12 during his fan meeting "4 My Dear" at Bluesquare Samsung Card Hall in Seoul.
Lee Dong Wook's management label King Kong by Starship strongly advised fans not to purchase tickets from unauthorized sellers and to report such illegal transaction.
Tickets to the fan meeting quickly sold out in just a minute after sales opened as a testament to the actor's newfound popularity.
"Thank you for your warm affection and concern for actor Lee Dong Wook. As he has not met with fans in a long time, we will prepare our best, so that both actor and fans can interact enjoyable and create great memories [together.]," stated the actor's agency.
He'll kick off his 2017 Asia Tour in April.
© 2023 Korea Portal, All rights reserved. Do not reproduce without permission.