Minzy Considers 2NE1 Her 'Roots' As She Joins New Girl Group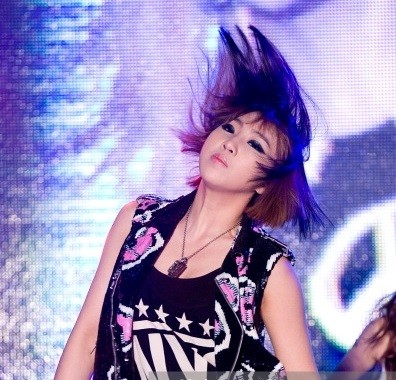 Former 2NE1 member Gong Minzy considers 2NE1 as her "roots" as she explained why she joined another girl group for "Sister's Slam Dunk Unnies Season 2."
The youngest former member of 2NE1 left the girl band in April last year to pursue a solo career but has gone on instead to join a new girl group project for the second season of the KBS2 reality show "Sister's Slam Dunk."
The 22-year-old artist revealed what her original girl band meant to her on the show's pilot episode Friday while she starts her venture to a new girl group.
"[2NE1] received so much love and support from the public. It defines my roots," Soompi quoted Gong Minzy as saying.
"Sister's Slam Dunk Unnies" is a reality show that aims to fulfill the individual dreams of its all-female cast members. The second season, however, shifts the focus more on the creation of a new girl group.
Gong Minzy joins comedian Kim Sook, model-host Hong Jin Kyung, actresses Kang Ye Won, Han Chae Young and fellow singers Hong Jin Young and Jeon So Mi.
Hitmaker producer Kim Hyung Suk also joined the show to head the new girl group.
The 50-year-old producer claimed to be a 2NE1 fan himself.
Gong Minzy explained that her decision to join the reality show and its new girl group was more personal and that she's also able to pursue her dreams of being a choreographer at the same time as she teaches a dance academy.
"I definitely thought about how people might view me for 'joining' a new girl group after I left one to go solo, but I viewed [this opportunity] more as a chance to meet good people in my life. I thought that it would be fun to make memories with these people," she said.
Former 2NE1 leader CL revealed in a recent interview with Ilgan Sports that 2NE1's final track "Goodbye" was written for Minzy.
Minzy expressed her frustration that she was excluded from 2NE1's farewell track just before the song was released to the public.
© 2023 Korea Portal, All rights reserved. Do not reproduce without permission.
Tags:
Gong Minzy
,
Minzy
,
2NE1 Minzy
,
2NE1
,
2NE1 CL
,
2ne1 disbandment
,
2NE1 Goodbye
,
2NE1 farewell song
,
2NE1 final track
,
2NE1 Good Bye
,
Minzy Kong
,
Minzy solo artist
,
Minzy Sister's Slam Dunk Unnies
,
Sister's Slam Dunk Unnies
,
Kim Sook
,
Hong Jin Kyung
,
Kang Ye Won
,
Han Chae Young
,
Hong Jin Young
,
Jeon So Mi
,
Kim Hyung Suk
,
CL