2PM's Reality Show 'Wild Beat' Unveils Kpop Group's Unflattering Appearance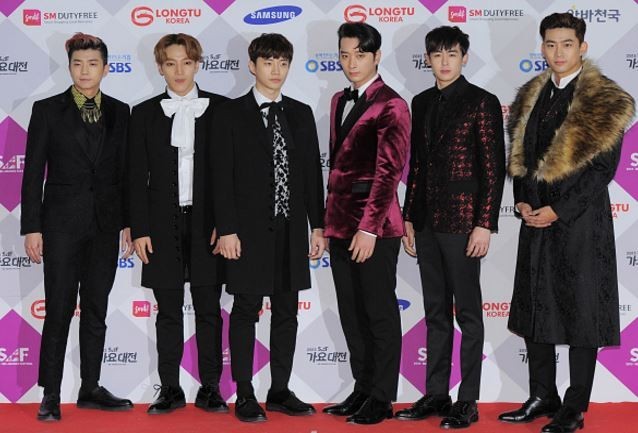 2 PM band members recently revealed a side of themselves that fans rarely see. The Kpop group displayed their groggy looks in the band's new reality show "Wild Beat."
The Kpop boy band's ten-episode reality program titled "Wild Beat" featured the 2 PM members' adventures in Australia that included enjoying the local hotspots and surviving on a very limited budget. The South Korean band even had to stay in a cramped room with bunker beds, as well as a communal bath to be shared with all of the hostel's guests.
Meanwhile, "Wild Beat" episode 2 featured an early morning scene where the 2 PM members were roused from their sleep. Aired on Feb. 8, Wednesday, the reality show's crew were surprised to see the said Kpop idols' disheveled appearances, All Kpop reported.
Having been woken from their sleep, the 2 PM members looked groggy and bleary-eyed as they tried to take stock of their situation. A disoriented-looking Chansung even spent several minutes sitting on the bed with his eyes half-closed while he shook his head to further wake himself up.
The production team of 2 PM's reality shows even edited in special effects to compare the Kpop members' early morning look versus their stylish and manly appearances when posing for photo shoots. Wooyoung and Chansung even shocked some of the show's staff when they went out of their shared room with their hair sticking up in various directions.
In other news, 2 PM's Junho captured the attention of many fans given his impressive acting in KBS drama "Chief Kim." The Kpop idol portrays the villainous character Seo Yul who changed professions from a prosecutor to a Finance head for a private firm.
It appears that Junho has been hard at work learning his lines and analyzing the script. A source from the drama's production company also complimented the 2 PM member for his acting skills and continued efforts to improve himself, Soompi reported.
"Chief Kim" airs every Wednesday and Thursday on KBS.
© 2023 Korea Portal, All rights reserved. Do not reproduce without permission.