Buddhist Nun Jeong Kwan Beat Many Odds To Become Recognized Chef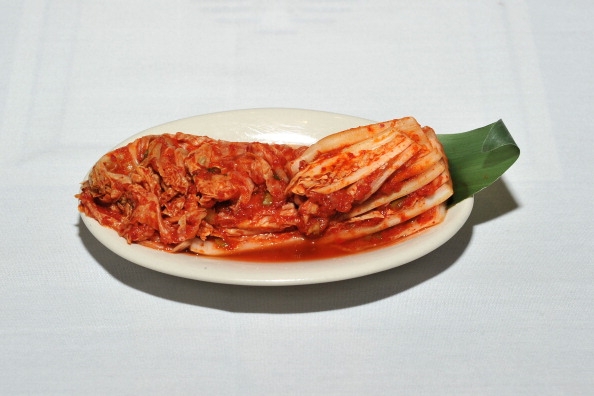 Buddhist nun Jeong Kwan is a 59-year-old woman currently residing at the seventh-century Baekyangsa Temple, 169 miles south of Seoul, according to The Daily Meal.
Although Kwan lives in a rather secluded area and has no professional culinary training, her food and cooking techniques have captured the attention of renown chefs, including Eric Ripert and Rene Redzepi, according to Eater.
Kwan's approach to food has been getting respect from many food and travel writers. Kwan's food was reportedly served during a private tasting at Le Bernardin last February as well.
Jeong Kwan, philosopher chef, maps out her meals in solitude, far from proud egos. @nytimes https://t.co/hbYslzXCAK pic.twitter.com/pbz4YzqcNd

— Devin Peek (@Devin_Peek) October 20, 2015
"Kwan's lunch left me humbled and exhilarated. Here were compositions on the plate that were so elegant they could've been slipped into a tasting menu at Benu or Blanca and no one would have batted an eyelash," wrote a regular contributor to the Times, Jeff Gordiner.
Kwan's cooking is vegan. Her foods reportedly don't have any garlic or onions, as these are ingredients that some Buddhists believe stimulate the libido. Kwan's foods are also primarily Korean, implementing the use of kimchee and an assortment of herbs.
& Buddhist nun and chef Jeong Kwan with @ericripert in Korea. (She's standing on a chair.) http://t.co/lIRMjbHsH0 pic.twitter.com/yNDmTfuXBt — Jeff Gordinier (@JeffGordinier) October 17, 2015
How did Kwan's food reach an audience outside of her temple, one may ask? Aside from the "exquisite" taste and presentation of her food, her relationship with her ingredients may have contributed to the spread of her talents.
Kwan reportedly believes that maintaining a close relationship with one's ingredients is important when cooking.
"Cucumber becomes me," she stated.
"I become cucumber."
© 2023 Korea Portal, All rights reserved. Do not reproduce without permission.