G-Dragon And Goo Hara Are Not Dating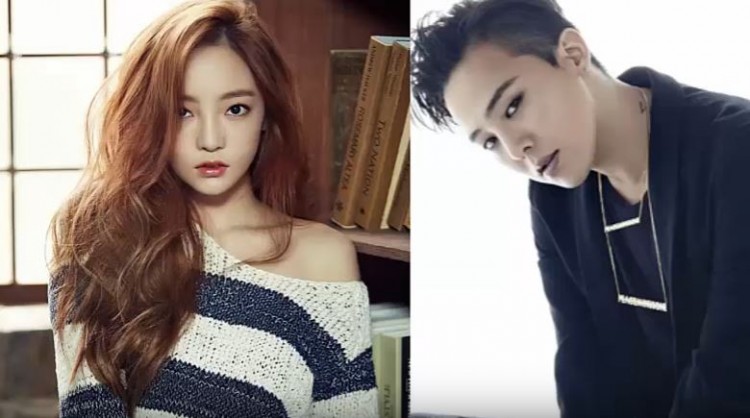 Singer-actress Goo Hara denied dating rumors with K-Pop idol G-Dragon after they were spotted hanging out in an amusement park.
Goo Hara's management agency addressed dating rumors between the 26-year-old former Kara member and 28-year-old Big Bang group leader after netizens speculated that the two went on a date at Lotte World.
"The dating rumors going around on fan pages are ridiculous. G-Dragon and Hara are friends," all K-pop quoted KeyEast as saying Friday. "There were other people there too. They don't have a special relationship."
The two celebrities were recently spotted hanging out at Lotte World with Brown Eyed Girls' Ga In and Sulli. Ga In and Sulli, however, are both in a relationship as Ga In is known to be seeing actor Joo Ji Hoon while Sulli's boyfriend is Choiza. It was then easy for netizens to link the two single celebrities together.
Photos taken from the amusement park captured a man who covered his face up with a black hat and mask but fans still recognized him as G-Dragon because of his cell phone case.
The three ladies were also present at G-Dragon's invite-only exhibition "Peaceminusone" held last week in Paris.
G-Dragon has been involved in a string of dating rumors to which he has admitted to none. The latest of the dating rumors involved his YG labelmate singer-actress Dara Park, who silenced the rumors herself after appearing on JTBC's "As You Say."
"After the end of Big Bang's concert, we were heading to the after party and we walked out like that because there were so many fans but I didn't think they would create headlines that way. Our label just laughed and said, 'G-Dragon gave her a headlock'," said Dara.
Goo Hara, on the other hand, had a relationship with Beast's Yong Jun Hyung from June 2011 to March 2013.
© 2023 Korea Portal, All rights reserved. Do not reproduce without permission.
Tags:
G-Dragon
,
Bigbang G-Dragon
,
G-Dragon love life
,
G-Dragon girlfriend
,
G-Dragon and Dara Park
,
G-Dragon Dara
,
G-Dragon dating
,
G-Dragon dating life
,
G-Dragon dating rumors
,
#Daragon
,
Dara Park
,
Dara
,
Sandara Park
,
#Daragon
,
Dara Park dating
,
Goo Hara
,
Goo Hara boyfriend
,
Goo Hara dating
,
G-Dragon and Goo Hara
,
G-Dragon exhibition
,
G-Dragon Peaceminusone
,
Brown Eyed Girls' Ga In
,
Ga In
,
Choiza
,
Sulli
,
Joo Ji Hoon
,
Sulli and Choiza
,
Ga In and Joo Ji Hoon