Seo In Guk Considered The Most Filial Son Among Celebrities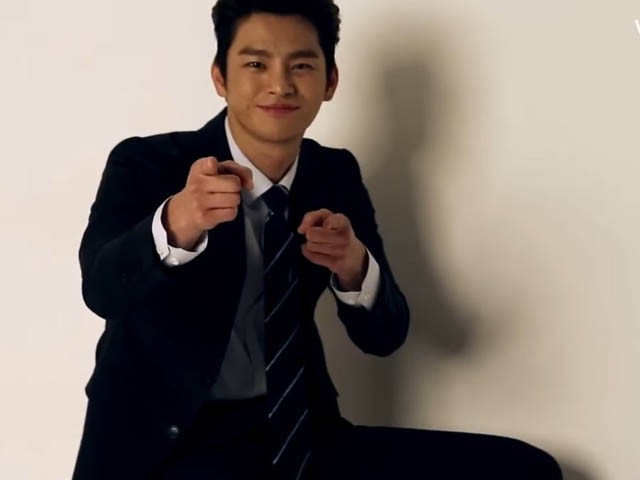 Singer-actor Seo In Guk topped the list of celebrities who's considered to have shown admirable filial piety.
The 2009 "Superstar K" winner is thought to be the best sons among top celebrities after he gave away his prize money to help out his mother.
According to Koreaboo, tvN's "The List 2017" released Monday the names of top celebrities who are well-known for filial piety.
The show ranked the 29-year-old singer-actor as the number one role model after he made true on his promise during the talent reality show when he said, "If I win, I will purchase a shop for my mother with my prize money."
The "Reply 1997" star once opened up to the difficulties his mother has faced and how he longed to give her a comfortable life.
"My mother has lived a very hard life," allkpop quoted Seo In Guk as saying on a feature interview in 2015. "There were many times when my heart would ache...even after I debuted, you would think that she would start living comfortably, but she continued to work really hard. She would tell me that she is okay, but as a son, a part of me felt uneasy. For this Lunar New Year, I think I would be able to go home with a proud heart. I gave her the most thoughtful gift in my life, haha!"
He added that his mother went through all kinds of jobs and even started collecting recyclable waste. This made Seo In Guk so sad that he gave her the coffee shop.
Next on the list is Miss A's Suzy who's known to have provided her parents their own business, a house, and a car.
The JYP artist made it big after her acting debut on "Architecture 101." Suzy earned a staggering amount of 700 million Won per commercial or a total of more than 10 billion Won on more than 30 advertising contracts.
G-Dragon follows third on the list while Girl's Day Hyeri came in fourth, Jo Kwon fifth and JYJ's Junsu sixth.
© 2023 Korea Portal, All rights reserved. Do not reproduce without permission.