Huawei Renews P8 Lite, Continues To Hit Samsung's Mid-Range Phones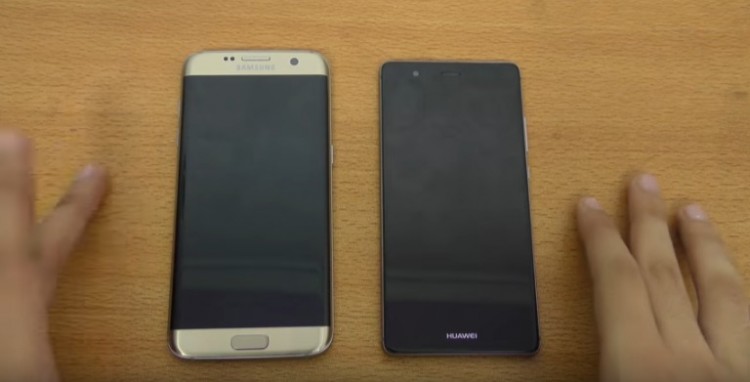 Huawei has surpassed Samsung in terms of sales. The company has achieved its aim mainly because of its growing number of smartphone sales that combine good characteristics and adjusted price.
The Chinese company has decided to renew the Huawei P8 Lite, one of its best-selling handsets, with better specifications, better design and also a bit of adjustment in the price. The improved phone will cost 239 euros.
Specifically, the Huawei P8 Lite 2017 stands out at first sight for its finished glass design, unlike the original P8 Lite, which was betting on a plastic-backed rear end. The P8 Lite 2017 features a 5.2-inch FHD display, a 12-megapixel rear camera, and an 8-megapixel front camera.
However, the main improvement is on the inside. The new model hugely improves performance and energy saving capacity over the previous model thanks to the Kirin 655 Octa-Core processor- the same as the Honor 6X - quad - core 2.1GHz and 1.7GHz quad - core. In addition, the model has 3 GB Ram and 16 GB memory, yes, expandable through microSD card up to 128 GB more. Finally, it assembles a battery of 3000 mAh and presents a very low consumption that allows to call up to 17 hours with 4G.
Samsung and Huawei, contrary strategy
The announcement of the new Huawei P8 Lite arrives days after Samsung has launched its bet to conquer the average range: the Galaxy A.
The commitment of Samsung and Huawei to convince users who want to have a phone with good features at a low price is radically contrasting between both companies.
While Samsung has opted for smartphones that start from 329 euros to provide a higher quality point than its rivals, the South Korean company has decided to smartphones extremely functional with good performance that does not exceed 250 euros. The strategy is reflected not only in the Huawei P8 Lite but also in its second brand, Honor 6X . These 70 euros difference between the mid-range devices of the two technology giants may be key to finish deciding the balance of smartphone sales.
© 2019 Korea Portal, All rights reserved. Do not reproduce without permission.