Conservative Dissenters Create New Party In South Korea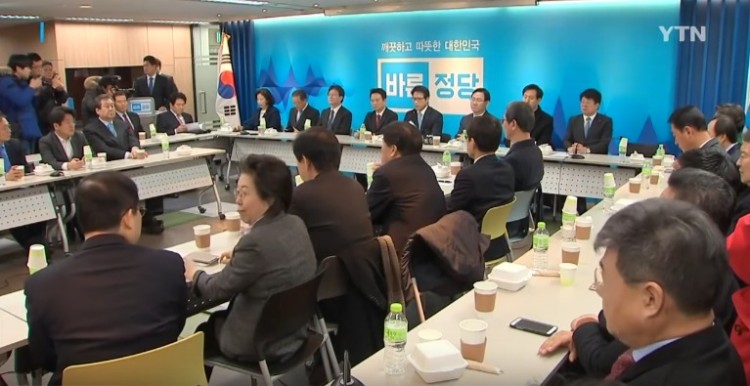 Some 30 South Korean lawmakers founded a new center-right formation, the Bareun Party, which will be the fourth political force in the 300-seat National Assembly. "We will fight against false conservatism in order to preserve the true conservative values," the chairman of the new party, Choung Byoung-gug, quoted by the Yonhap news agency, said.
Bareun is expected to have 32 members at the outset. Choung and his comrades in December 2016 broke with the ruling party Saenuri, after a conflict between supporters and opponents of President Park Geun-hye who was removed from office by a corruption scandal.
Kim Moo-sung, another leader of Saenuri and now Bareun militant, said the party would seek pardon from the people for not having prevented the president from violating the constitution. The Fair Party is ready to build "a transparent and warm conservatism", to defend relatively progressive positions in the economy, but conservative in security matters.
At the same time, the new Conservatives are committed to respecting the agreements reached with the North, particularly those achieved in 2000 and 2007 by the liberal presidents whom they criticized when they were members of the Saenuri Party. In the short term, they will also try to find a candidate in the run-up to the presidential elections.
The president of South Korea, Park Geun-hye, was suspended in office and transferred powers to the until recently Prime Minister Hwang Kyo-ahn, after 234 of the 300 MPs voted for his dismissal on 9 December. The Constitutional Court has up to six months to examine the legitimacy of the motion of censure.
The dismissal of Park is the result of a corruption scandal that broke out at the end of last October. It is suspected that a longtime friend of the president, Choi Soon-sil, took advantage of her friendship with Park to drain funds from fifty local businesses and spent some of the money to buy real estate abroad and pay for her daughter's studies in one of The most prestigious universities in South Korea.
According to the prosecution, there is solid evidence that the president was an accomplice to much of the crimes charged to Choi, as well as two ex-offenders from Park, An Chong-bum and Jeong Ho-seong. The three were accused of prevarication, coercion, attempted fraud and disclosure of government secrets.
© 2018 Korea Portal, All rights reserved. Do not reproduce without permission.