Hello Venus' Yooyoung Reminisces Kiss Scene With Park Bo Gum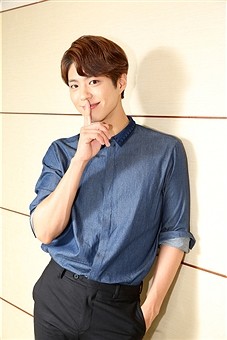 Hello Venus' Yooyoung revealed her heart fluttered during a past kiss scene with trending actor Park Bo Gum.
The 21-year-old singer-actress appeared Wednesday on "Tei's Dreaming Radio" where she shared her thoughts about the kiss scene with her "Wonderful Mama" co-star.
"In the last scene of the drama, there was a kiss scene with Park Bo Gum, and that was the first time that my heart really fluttered [during filming]," allkpop quoted Yooyoung as saying.
She also noted that people used to comment on how she looked alike with Park Bo Gum.
The 23-year-old actor, who's become known as part of the new generation Hallyu stars, also starred in two other dramas that brought him sweeping popularity across Asia.
He starred on tvN's "Reply 1988" in 2015 and played the character of Choi Taek, a genius Go player who's also the romantic partner of Sung Duk Seon or Sung Soo Yeon, played by Girl's Day member Hyeri.
The 22-year-old singer-actress revealed on KBS' "Entertainment Weekly" last year that their romantic kiss scene wasn't so romantic behind the scenes.
"It was our first kiss [between our characters] so we had no idea what to do. Park Bo Gum led the first kiss because it was supposed to be a warm and romantic first kiss, but we ended up bumping noses instead," said Hyeri, according to Soompi.
She added that she felt really nervous and shy because she considered the actor as a really good friend.
Park Bo Gum then starred last year on KBS' "Love in the Moonlight" as the charming Crown Prince Lee Yeong. He worked alongside Kim Yoo Jung, who played the crown prince's disguised eunuch and his love interest.
The 17-year-old actress denied rumors that she's dating Park Bo Gum and said they're like siblings.
"Truthfully, when I was filming [the kiss scene], I was more worried about the uniform I was wearing than the kiss itself," Soompi quoted the young actress as saying.
© 2023 Korea Portal, All rights reserved. Do not reproduce without permission.
Tags:
Hello Venus
,
Hello Venus' Yooyoung
,
Yooyoung
,
Park Bo Gum
,
Wonderful Mama
,
Tei's Dreaming Radio
,
Reply 1988
,
Choi Taek
,
Reply 1988 Choi Taek
,
Park Bo Gum Choi Taek
,
Sung Duk Seon
,
Sung Soo Yeon
,
Girl's Day
,
Hyeri Girl's Day
,
Hyeri
,
Entertainment Weekly
,
Love in the Moonlight
,
Park Bo Gum Love in the Moonlight
,
Moonlight Drawn by Clouds
,
Kim Yoo Jung
,
Park Bo Gum and Kim Yoo Jung
,
Park Bo Gum and Girl's Day Hyeri
,
Park Bo Gum and Hello Venus' Yooyoung