Dara Park Reveals Insecurities As The Least Talented Among 2NE1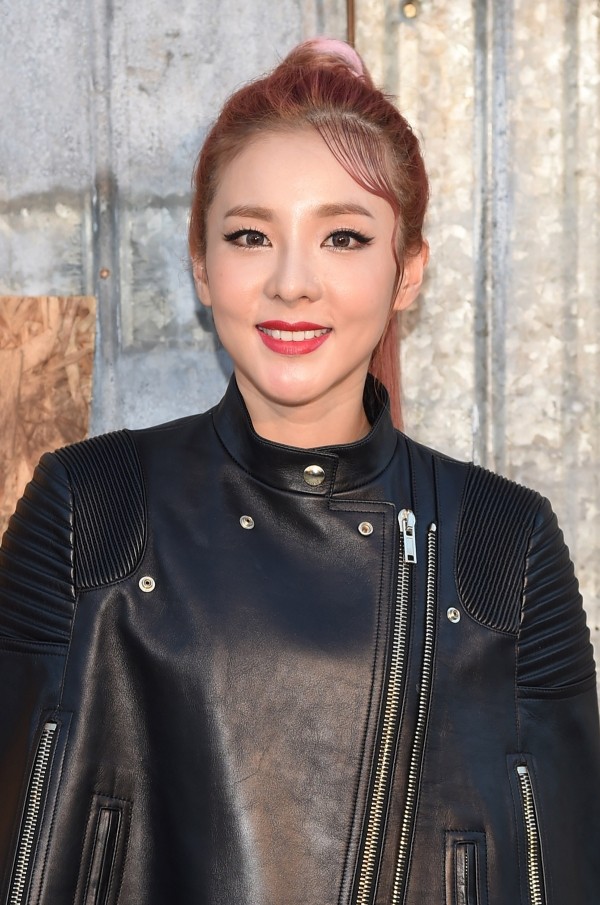 Dara Park exposed insecurities as she considered herself the least talented 2NE1 member but revealed her unending devotion to the now defunct girl band.
The 32-year-old singer-actress appeared Wednesday on JTBC's "Talking Street" where she talked about her past life in the Philippines and as a former 2NE1 member as well as her future plans.
A fan, who attended the event, shared on Twitter what Dara talked about.
"She said she felt that she was the least talented and her role was a decorative one. She said she was aware that the public kind of had that image about her as well," tweeted the fan, as translated by Koreaboo.
Dara cited at least two instances where she felt her lack of talent. The first one happened shortly after 2NE1's debut. They appeared on "Yoo Hee Yeol's Sketchbook" where the host complimented Minzy's dancing talent, Park Bom's singing talent, CL's rapping talent and Dara for her looks.
She ended up crying on their dorm's rooftop afterwards.
The other one was caught on 2NE1 TV when Dara also cried.
"She said Bom, CL and Minzy consoled her and cheered her on during all those times and I could just feel her love for 2NE1 in her voice," added the fan.
The Blackjack fandom was also stirred when Dara revealed how she wanted to be called.
Dara said, "The reason I'm here is because of 2NE1 and the reason people know me is because of 2NE1. Even looking forward, I want people to continue to call me 2NE1's Sandara."
She then teased fans by singing just a word of 2NE1's final track "Goodbye."
YG Entertainment also dropped a blurry teaser image of the legendary girl band before the final digital single is released Saturday.
The band ended seven years of topping the global music charts when they disbanded in November last year. Minzy left the group in April.
© 2023 Korea Portal, All rights reserved. Do not reproduce without permission.