'The Vampire Diaries' Season 8 Episode 8: Stefan & Damon Found Their Next Victim; Caroline Works For Sybil; Elena, No Comeback?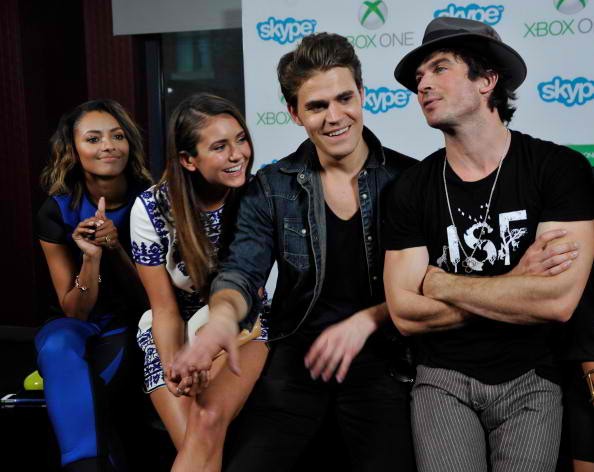 "The Vampire Diaries" Season 8 will be airing Episode 8 in just a matter of hours, with the rest of the cast. Fans may not be thrilled to know that the favorite Salvatore brothers are still compelled to do Cade's demands. Now, Episode 8 will be a revealing Stefan and Damon finding their next victim to be given to the devil himself, Cade.
According to KoreaPortal, a new cast will be joining the characters of Mysic Falls. The "Lying Games" actress, Alexandra Chando, who will be taking the role of a doctor, is said to be the next victim of Stefan and Damon. It seemed that "The Vampire Diaries" brothers have no way of escaping Cade, but are bound to do his will.
TV Fanatic also reports that in the upcoming episode 8, Stefan and Damon visits an anger management class to find souls that are worthy of being offered to Cade. On the other hand, Sybil takes the place of Alaric's duties being the new teacher and uses the students as her leverage. Sybil forces Caroline to find a powerful object that would protect her. Obviously, Caroline would rather find the object than see innocents die.
Stream the latest #TVD before it returns with new episodes, tomorrow at 8/7c! https://t.co/mqiTLRZClP pic.twitter.com/5FhOlKRLH3

— The Vampire Diaries (@cwtvd) January 12, 2017
While the "The Vampire Diaries" Season 8 continues to provide fans with an amazing storyline, the presence of Nina Dobrev is still being questioned. A lot of fans are eagerly waiting for her return. However, judging from the direction of the story, it seems that Elena or Katherine Pierce may not come back to join the cast. There is no official statement from the showrunner, Julie Plec on whether Nina continues her role.
In the meantime, fans will expect exciting episodes coming up in "The Vampire Diaries Season 8". Stay tuned for more KoreaPortal updates.
© 2023 Korea Portal, All rights reserved. Do not reproduce without permission.