South Korean Families Bring Gifts For Relatives During Reunion In The North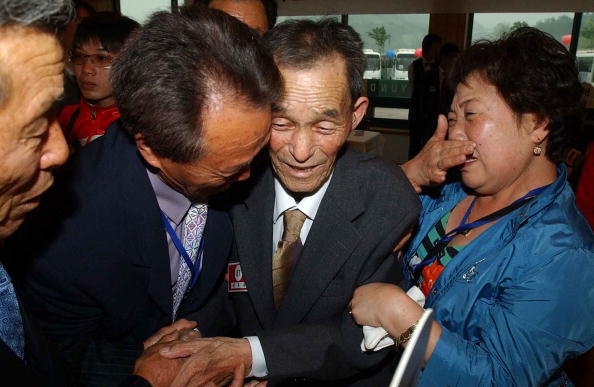 Nearly 400 South Koreans crossed the armed border into North Korea on Tuesday to be reunited with family members they were separated from for more than six decades since the 1950-1953 Korean War, according to Reuters.
During the emotional reunion, which lasts for three days, many people brought gifts in the form of clothes, food and money for their loved ones, according to Yahoo News.
"We were separated at the beginning of the war when I was just nine years old," stated Choi Kum-Sun, who packed $1,000 in cash to take as a gift to her elder brother in the North.
"I had no idea that he was still alive, but then I got the notification that he wanted to see me. I still can't believe it."
This is reportedly the first reunion for separated families since February of last year. Families separated during the war reportedly have no means of communication, which means that many of the participants of the reunion don't even know that their relatives are alive until they receive a letter.
The reunion is a very emotional one, as siblings as well as parents and their children meet for the first time.
"Father, it's me, your son," Chae Hee-yang, 65, from the South told Chae Hoon-sik, 88, from the North, according to the South Korean news outlet Yonhap.
The two reportedly hadn't seen each other since the man was just a year old.
In the course of the three days that are given to them, the separated family members are able to sit with their loved ones a total of six times. Each interaction reportedly lasts only two hours.
The 400 people participating in this year's reunion is only a small number from the 65,000 South Koreans on the waiting list for a spot to see their loved ones.
After decades of separation, the reunion can be overwhelming for many of those who participate.
"I have mixed feelings," said 90-year-old Hong Rok-Ja, who was going to meet her brother who had gone missing in 1950.
"Of course I want to see him, but I'm so worried I won't recognize him or that I'll be too excited to say anything. There is so much I want to know."
© 2023 Korea Portal, All rights reserved. Do not reproduce without permission.