JYP Entertainment Removed Wonder Girls Photo; Contract Still Not Renewed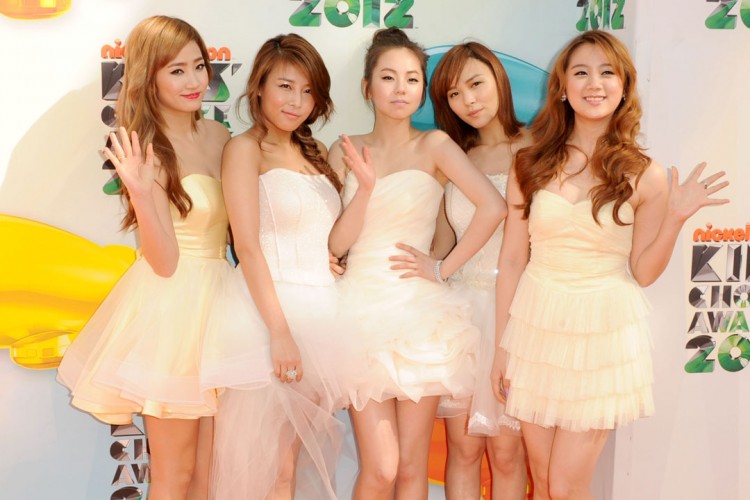 JYP Entertainment finally responded to the rumors that Wonder Girls would be leaving the company especially after the girl band's photo was removed from the building.
Wonder Girls' contract with JYP would expire this month but their contract remains to be renewed while their photo among the JYP artists has already been replaced.
A representative from the management label denied, however, that anything has already been decided concerning the contract with Wonder Girls.
"The negotiations for contract renewal with Wonder Girls is still in process," Soompi quoted the JYP official as saying.
Speculations on the girl group's departure from JYP became stronger after their photo was taken down Thursday among the label's featured artists such as 2PM, TWICE, Park Jin Young, Jo Kwon, Park Jimin, Baek Yerin, Baek Ah Yeon, GOT7 and G.Soul.
Instead, JYP displayed DAY6's Every Day6 promotions on the front building.
According to Soompi, an insider said that a key member in Wonder Girls doesn't want to renew the contract.
Rumors that Wonder Girls Yenny, Sunmi, Yubin and Lim were shopping for a new management label started when a source from another agency disclosed that one of the girls approached them.
"It's true that we've met with one Wonder Girls member for a discussion; however, their contract [with JYPE] has not yet been terminated so it's difficult for us to share our stance," said the representative, according to Soompi.
Another source also said, "There's one member looking for a company that will support her musical talents whereas there are some members who are looking into acting, MC-ing, and more."
A JYP representative also previously said that the talks concerning the contract have not yet been held.
"The death of Yubin's father has caused delays in the discussion. We do not know if they're looking for new agencies or not," said the JYP source.
© 2023 Korea Portal, All rights reserved. Do not reproduce without permission.