Brave Girls: Yoojin Leaving For Good; Hyeran Just Taking A Break Due To Illness; More Details Here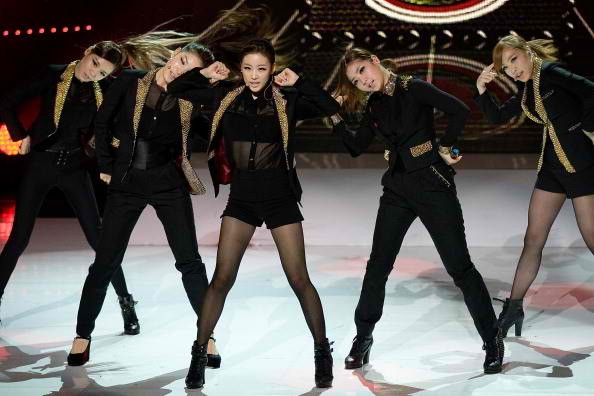 Brave Entertainment has just recently released an official statement on Yoojin and Hyeran not to continue being members of the popular group, Brave Girls. Brave Entertainment has apologized to the public especially to the fans who have been following the group for five years.
Brave Entertainment has also asked the fans to keep supporting the Yoojin and Hyeran for their decision. As reported by allkpop, Yoojin will be pursuing her education, as she was having a hard time balancing her work as Brave Girls member, and her plans to study. Now, Yoojin has committed to focusing on her education, and her desire to study in another country.
On the other hand, Hyeran will be taking a break to give priority in making herself better, Koreaboo reports. She is currently having problems with her health, and the only way that she can recover is to rest from her work.
노래하는 모습이 세상에서 제일 예쁜 #브레이브걸스 #민영 의 생일을 진심으로 축하합니다 :) 누구보다 행복한 하루를 보내기를 바랍니다! #BraveGirls #Minyoung #생일축하합니다pic.twitter.com/B2B9a4jDcS

— Bravegirls (@BRAVEGIRLS_) September 11, 2016
This is certainly a very sad news for all the fans of the Brave Girls, but the management is working on to continue the promotion. The management will not add members into the group since it has been decided that Brave Girls will continue on with their group as having five members. Minyoung, Eunji, Yuna, Yoojeong and Hayun will be back tom promote their new album.
It is reported that Brave Girls their schedule for their next album will be February to March. The management is hoping that the fans will support the upcoming album, as well as the departure of Yoojin and Hyeran from the group.
Fans will continue to enjoy Brave Girls as they start on their newest album. Stay tuned for more KoreaPortal updates.
© 2023 Korea Portal, All rights reserved. Do not reproduce without permission.