Big Bang's T.O.P. Bought A Large Piece Of Land In Argentina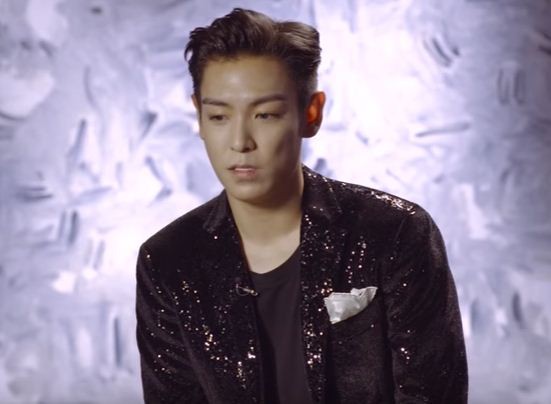 Big Bang's biggest art enthusiast member T.O.P. recently bought a large piece of land in Argentina just to satisfy another obsession.
According to Koreaboo, the 29-year-old YG artist revealed in a recent fan meeting that he bought a large piece of the grape field in Argentina because he wanted to have an endless supply of wine.
T.O.P. told his fans that the grape field can produce as much as 8,000 bottles of wine on an average but that he doesn't plan on selling any of it. Instead, he plans to give some of these to his fans while he'll be keeping all 3,000 bottles to himself.
The rapper and actor are undeniably a wine enthusiast based on his Instagram posts that are littered with photos of wine or of himself drinking some wine.
He also revealed on MBC's "Radio Star" when Big Bang made a rare guest appearance last month that he spends a huge chunk of his money on buying art.
"I spend at least 95 percent of my income on buying new art," said T.O.P.
His bandmates dubbed him as the "T.O.P.vre" (a word play of T.O.P. and Paris' The Louvre Museum) because he owns a large collection of various art pieces in his home.
He also became the first young Asian idol to collaborate with "Sotheby's" and curate his own art collection "#TTOP" last year.
His fans, however, dislike his social media posts as he's considered the number one celebrity with the most number of fans who choose to unfollow.
He explained a particular post of the infamous toilet photo.
"It was all a misunderstanding," said T.O.P. "I uploaded that photo as a way to tease fans about our upcoming song 'FXXK IT' because it was about three days before we released it. I wanted to show a photo that represented 'I don't care, fxxk it', but a lot of people began taking it very seriously."
He said he understands why most people would want to unfollow him on Instagram.
"I almost unfollowed him too," revealed G-Dragon.
"It was really a very shocking picture," added Taeyang.
T.O.P. revealed that even YG CEO Yang Hyun Suk sent him a text message that said, "You're either crazy or you just don't have common sense. I think it's both."
© 2023 Korea Portal, All rights reserved. Do not reproduce without permission.