G-Dragon Quits Smoking As Part Of His New Year's Resolution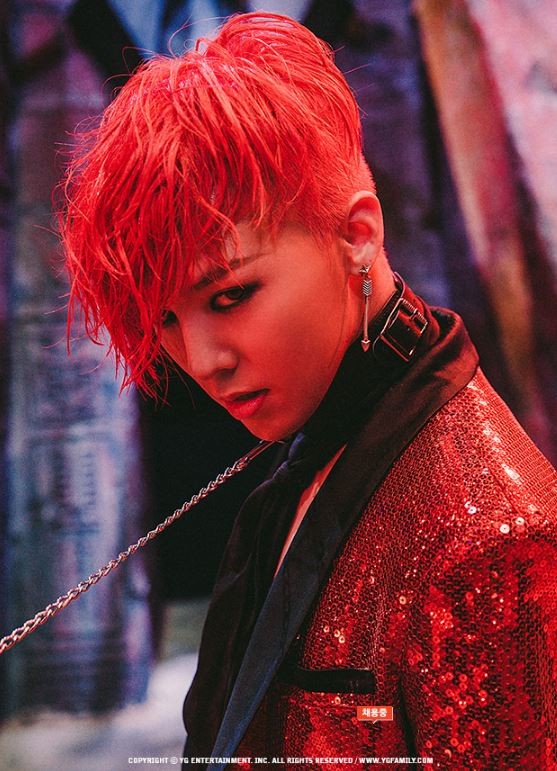 K-Pop idol G-Dragon revealed he's resolved to stop smoking as part of his New Year's resolution.
The popular singer-songwriter and fashion icon made this revelation during a talk segment in Big Bang's recent two-day weekend concert in Seoul.
"There are some decisions that we've made for the new year," allkpop quoted Big Bang's youngest member Seungri as saying.
Then G-Dragon revealed, "I've quit smoking."
Fans applauded the 28-year-old star for this positive news.
"But I smoke e-cigarettes," he added. "Just taking a break for a bit."
Seungri then explained that Taeyang would usually take the front seat whenever they travel in one vehicle while the smokers G-Dragon and T.O.P. would sit in the front row. This means the youngest of the group, Seungri, and Daesung would be left in the back seat taking in the fumes with their funny faces.
Seungri joked, "There are 2 smokers in Big Bang, and they're the reason why Daesung and I look like this."
The band held their last concert in Seoul '0.TO.10 Final in Seoul' over the weekend at the Gocheok Sky Dome where more than 60,000 fans and a handful of celebrities showed up for the Big Bang concert.
The celebrities included actors Park Bo Gum, Lee Dong Hwi, Kim Hye Soo, Im Soo Jung, Uhm Jung Hwa, Eric Nam and PD Kim Tae Ho. Fellow idols and YG artists also showed their support such as BTS, Hyunseung, A Pink's Na-Eun, Black Pink, WINNER, Sechskies' Lee Jae In, Dara Park and YG founder Yang Hyun Suk.
The concert ended with a bang Sunday night when G-Dragon exited the venue with Dara. Dating rumors between the two spiraled when fan cams captured G-Dragon kissing Dara on her head.
YG Entertainment quickly responded in order to shut down the dating rumors.
"It was a simple incident," stated the label. "G-Dragon requested to Dara, 'Let's try to get a picture taken of a pose like this,' as a joke, and that pose was shot in a picture, that is all. They are not dating."
© 2023 Korea Portal, All rights reserved. Do not reproduce without permission.
Tags:
G-Dragon
,
G-Dragon smoking
,
Bigbang G-Dragon
,
G-Dragon and Dara Park
,
G-Dragon Dara
,
#Daragon
,
Seungri
,
BIGBANG Seungri
,
Daesung
,
Big Bang Daesung
,
Taeyang
,
Bigbang Taeyang
,
T.O.P.
,
Big Bang T.O.P
,
YG Entertainment
,
YG artists
,
Big Bang 0.TO.10 Final in Seoul
,
Park Bo Gum
,
Lee Dong Hwi
,
Kim Hye Soo
,
Im Soo Jung
,
Uhm Jung Hwa
,
Eric Nam
,
PD Kim Tae Ho
,
BTS
,
Hyunseung
,
A Pink's Na-Eun
,
Na-Eun
,
Black Pink
,
Winner
,
Sechskies' Lee Jae Jin
,
Lee Jae In
,
Dara Park
,
Sandara Park
,
Yang Hyun Suk
,
YG CEO Yang Hyun Suk