Japanese Animated Film 'Your Name' Hits Big In Korea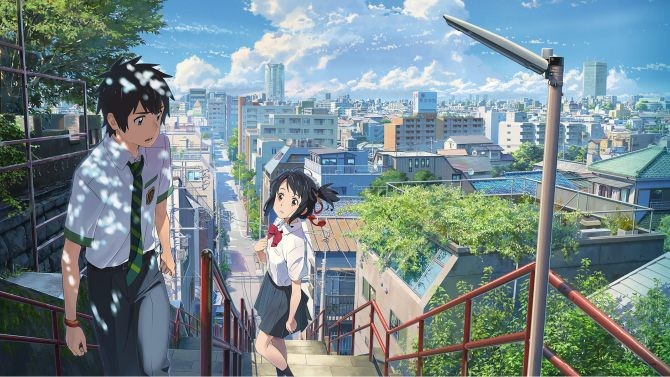 The Japanese animated film 'Your Name' dominated South Korea's box office. The said filmed attracted more than 1 million viewers making it topped this year's first-weekend chart.
According to the Korean Film Council (KOFIC), 'Your Name', which was released on January 4, was able to attract 837,556 viewers at 947 theaters across the country during the 1st 3 days of its release, making it top the weekend box office. And after 3 more days, since the film hit the local theaters, it was able to garner a total of 1.18 million views!
'Your Name' was the 5th to hit 1 million viewers mark in such a short span of time. Other animated movies that were as successful as this film in South Korean theaters are Hollywood's 'Kung Fu Panda' and 'Frozen'.
The previous Japanese animated film which was also a big hit in Korea is 'Howl's Moving Castle'. It was shown on 2004 and was able to hit 1 million marks 7 days after its released. It attracted a total of 3 million viewers.
'Your Name' is a romance-fantasy film that tells the story of a high school boy from Tokyo named Taki and a countryside high school girl named Mitsuha who switched bodies.
The animated film was also a big hit in China, Hong Kong, Thailand, and Taiwan. This is no longer a surprise considering that it is a work of the renowned Japanese animator Makoto Shinkai.
The strong response 'Your Name' received from the moviegoers in South Korea has slowed down ticket sales for the Korean action film 'Master' which was leading the box office for the past 2 weeks.
With 'Your Name' in theaters, 'Master' only came 2nd in the box office chart with 562,102 viewers. This is followed by Hollywood sci-fi "Passengers" with 351,022.
© 2019 Korea Portal, All rights reserved. Do not reproduce without permission.