Jo In Sung Upset That Song Joong Ki Didn't Mention Him On Award Acceptance Speech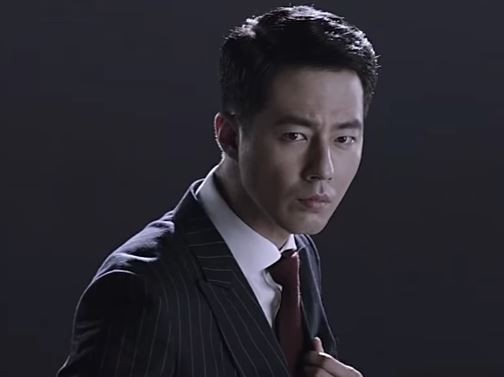 Hallyu star Jo In Sung reacted on not being mentioned on his real life friend and fellow actor Song Joong Ki's acceptance speech at the 2016 KBS Drama Awards.
The 35-year-old star of "What Happened In Bali" appeared on MBC's "Section TV Entertainment Relay" where he talked about Song Joong Ki's emotional speech after winning the Grand Prize Award with his leading lady Song Hye Kyo for their performance in the hit drama "Descendants of the Sun."
"I wasn't included in his acceptance speech. I guess I'm not someone he's grateful for," said the actor before he added, "I'm very happy things went so well for him."
Song Joong Ki also appeared on Saturday's episode of the KBS 2TV's "Entertainment Weekly" where he explained his tears at the drama awards while he was backstage shortly after it happened.
"Tears came as I thought about the set while we were filming the drama," said the actor and then expressed his gratitude to the staff behind the drama one more time.
It's well-known that Jo In Sung has been friends with the 31-year-old actors Song Joong Ki and Lee Kwang Soo for several years already. They even went on a trip to Thailand in June 2015 shortly after Song Joong Ki was discharged from the military.
"It's hard to get your passport renewed when it comes time for you to go to the military. I'm sure Joong Ki went through that too, so I took him on a trip," Soompi quoted the actor as saying.
He also compared his friendship between the two actors last years on SBS Power FM's "Park Sun Young's Cine Town."
"Lee Kwang Soo is a good friend, but he is a handful. Song Joong Ki understands me better and he is also very popular," said Jo In Sung.
He added wittily that his opinion could easily change once Lee Kwang Soo becomes more popular.
"Uncontrollably Fond" actor Kim Woo Bin said Jo In Sung's place is a hangout spot for their unnamed group of nine celebrities that includes Cha Tae Hyun, Bae Sung Woo, Kim Ki Bang, Im Joo Hwan and E.X.O.'s D.O.
© 2023 Korea Portal, All rights reserved. Do not reproduce without permission.
Tags:
Jo In Sung
,
Jo In Sung and Song Joong Ki
,
Jo In Sung Song Joong Ki and Lee Kwang Soo
,
Lee Kwang Soo and Jo In Sung
,
Song Joong Ki
,
Song Joong Ki 2016 KBS Drama Awards
,
Song Hye Kyo
,
Section TV Entertainment Relay
,
Entertainment Weekly
,
2016 KBS Drama Awards
,
Lee Kwang Soo
,
Park Sun Young's Cine Town
,
Kim Woo-bin