Kim Yoo Jung's Behavior's On Stage Criticized By Netizen; Actress' Posture And Behavior Perceived As Unprofessional
by
Allan
/ Dec 22, 2016 05:00 AM EST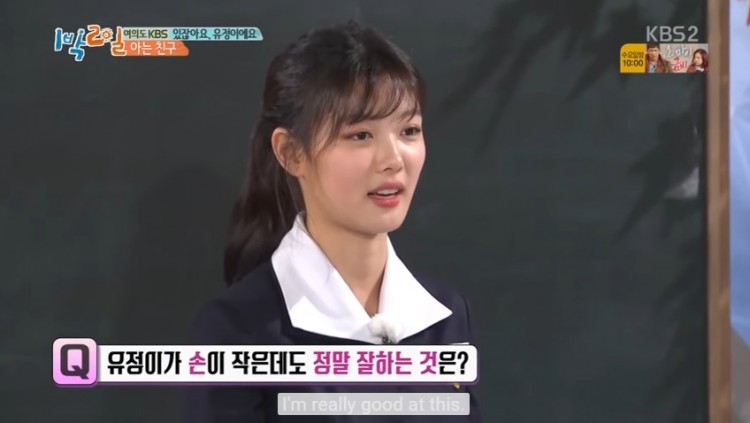 Kim Yoo Jung is being criticized by netizens today because of her posture and behavior in an event for her movie's promotion. In the event, the actress is seen on stage to greet their audience but Yoo Jung looked as if she was busy with her nails and leaning on one leg. The actress has not released any statement yet regarding the issue.
During the movie promotion event, Yoo Jung was joined by Cha Tae Hyun and another cast who were seen greeting and smiling at everyone in the event. Yoo Jung, however, was not paying much attention to the crowd, looked at her nails most of the time and seen leaning on one leg which is not a good posture when greeting people. The actress was only seen greeting the fans when the cast was already exiting the stage and bowing as their way of saying thank you.
Netizens took to social media their observation of Yoo Jung's behavior and it's not really good. One user said it was almost unpleasant seeing her on stage while another one said the actress lacked professionalism and manners. "At first, I thought it was no big deal but if she's on stage, she has to show perfection because that's her job," said another user.
In other news, the actress' label has released news that Yoo Jung was rushed to the emergency room so she had to cancel all her schedules. This made netizens speculate that this is only her label's way to subside the news of her unpleasant behavior. According to her company, the actress is experiencing cold that have worsened after the 2-day promotion in Hong Kong. But fans should not worry too much because the company assures "It's not to a severe degree of concern but it seems like she was exhausted from her busy schedule."
© 2023 Korea Portal, All rights reserved. Do not reproduce without permission.