Ha Ji Won Speaks About The Secrets To Her Acting Skills In 'Life Risking Romance'
by
regrec
/ Dec 20, 2016 06:17 AM EST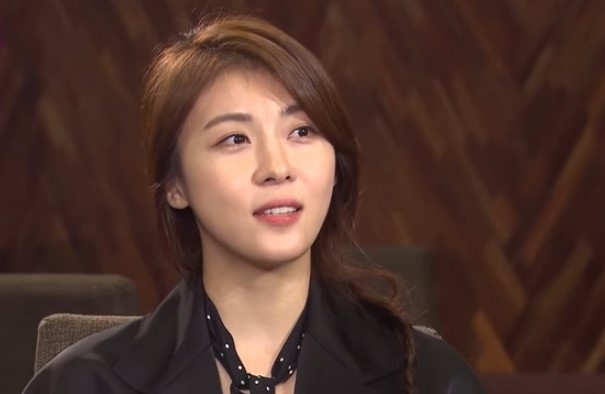 Ha Ji Won shared her thoughts on the praises she received for her acting in the recent movie "Life Risking Romance."
On a recent interview with the veteran actress, Ha Ji Won was praised for her impressive delivery of Je In, her character in the movie. Moreover, the actress' fluency in English was commended as she was able to smoothly converse in the foreign language with her Taiwanese co-star Chen Bo Lin. The "Secret Garden" actress immediately expressed her gratitude and shared that achieving it wasn't without hard work.
"I even had my English teacher alongside me on set," Ha Ji Won shared, as recounted by Soompi. "I felt that understanding what was going on would make learning English more interesting."
Ha Ji Won had to converse in English with Chen Bo Lin in "Life Risking Romance" as the latter plays a Chinese-American character. Following this, the interviewer asked on the actress' anticipation and expectation towards her projects, as in her most recent film.
"Successful ratings are what all actors dream of," the 38-year-old actress stated. "[But] that is up to God, not me. That's why I do my best in all my works. For every production, I do my best, and hope for good ratings."
Indeed, Ha Ji Won is known for working hard in her roles, even more so when the actress is inclined to action films. Ha Ji Won is known to be an athletic actress who knows kendo, martial arts, and sword fighting to name a few. Dubbed as an "action queen," she's used to playing her own stunts in order to deliver her roles more realistically. To this, her dramas like "Empress Ki," and "Secret Garden," in which the actress had to display her physical skills have contributed to the success of these dramas.
"Even if I get covered in wounds from head to toe while filming, it's not tiring since I'm doing what I love," Ha Ji Won shared. "Because I enjoy what I'm doing, I gain energy from it."
"Life Risking Romance" is the newest addition to Ha Ji Won's acting portfolio.
© 2019 Korea Portal, All rights reserved. Do not reproduce without permission.