'Running Man' Update: Song Ji Hyo And Kim Jong Kook To Donate Their Remaining Talent Fees To Charity
by
regrec
/ Dec 19, 2016 08:56 PM EST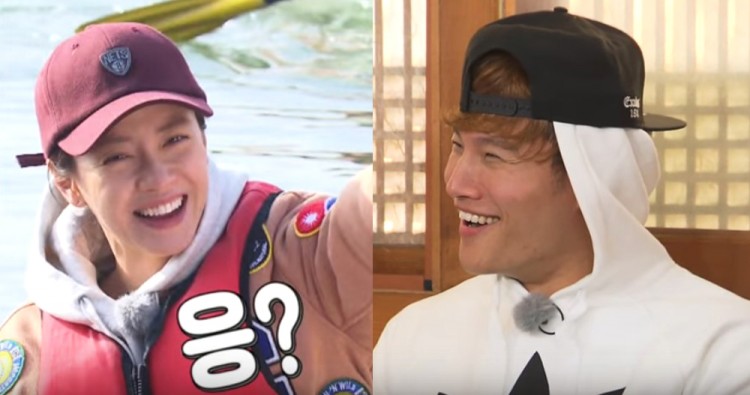 Song Ji Hyo and Kim Jong Kook have made some altruistic decision in light of their recent controversy with "Running Man." The two stars have decided to donate their remaining talent fees from the variety show to charity.
On Dec. 19, an insider has revealed that Song Ji Hyo and Kim Jong Kook will be donating their payments for their remaining appearances on "Running Man." While the exact charity is still not revealed, a representative from "This Week, My Wife Is Having an Affair" actress has confirmed these plans.
"Kim Jong Kook and Song Ji Hyo haven't decided on a concrete method or which charity to donate to," the source from Song Ji Hyo's side stated, as per Soompi. "Their decision to donate most likely arose from their feelings of gratefulness toward all viewers for their support, and also from feeling apologetic for the recent news."
Kim Jong Kook and Song Ji Hyo have canceled their exit from SBS's "Running Man" and decided to stick to the end. This came after the variety show's production team and its cast had an emergency meeting following their controversial "misunderstanding."
Kim Jong Kook, known as "Sparta" and Song Ji Hyo, known as "Ace" in "Running Man," were both reportedly canceled from the show following the production team's plan to revamp "Running Man" due to its failing ratings. The respective agencies of the artists' have later revealed how Song Ji Hyo and Kim Jong Kook were both taken aback by this decision but still acknowledged the PDs' plans as they both exited from the show. When this news came about, netizens and fans of the show have barraged SBS and "Running Man's" PDs for their decisions. To this, the whole of "Running Man" have decided the best conclusion to the controversy is to end the program with its original cast, including Kim Jong Kook and Song Ji Hyo.
SBS's "Running Man" will end its run on Feb. 26, 2017.
© 2023 Korea Portal, All rights reserved. Do not reproduce without permission.